Buy, Purchase, Consume? Anything for a Good Cause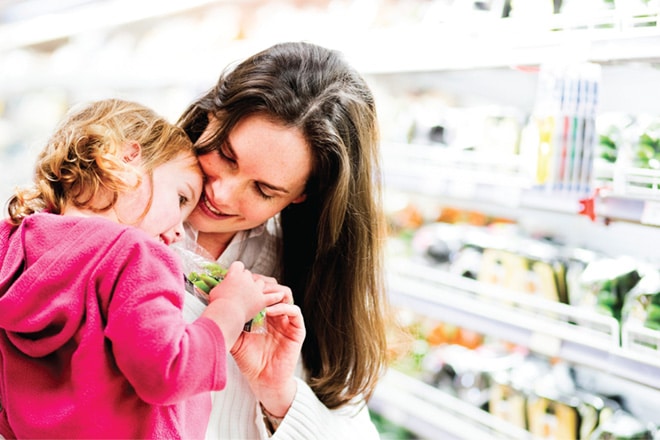 For the food and beverage industry, marrying brands with cause marketing seems to be a manageable no-brainer for reaching out to moms. People care about people, and many times, moms are the ones who care the most. They're raising future leaders and decision-makers. Moms are nurturing the next generation, which will carry the torch of life. they feel it's in their best interests to lead by example, to be socially conscious, to be attentive to those in need, and to be supportive of entities that represent good causes. Moms are aware of brands' places among the social order, which is why now more than ever, the food and beverage industry must make concerted efforts to partner with charitable organizations.

The trending success of cause- related marketing should come as no surprise. According to a 2007 Cone Cause evolution survey of Americans, 92% of consumers recognize a company's image to be more positive if it supports a cause the consumer cares about. if that doesn't speak strongly enough, consider this: 87% of consumers are more likely to switch brands, pending similar quality and price, if the other brand is associated with a good cause. Because moms command over 80% of household buying decisions, they make the perfect target audience for promoting a progressive brand image, especially one made strong by efforts to increase the brand's social responsibility and general goodwill toward society.

Additionally, cause-related marketing adds one more opportunity for Mom to impact the world around her, another footprint of her personal success. For instance, when grocery shopping, Mom knows she's going to buy yogurt. If she has no overwhelming sense of preference, she may choose Yoplait over Dannon because Yoplait supports the Susan G. Komen Foundation with "Save Lids to Save Lives," which has raised over $25 million over the past 11 years.

Moms enjoy taking action, something Kroger and Grain Foods Foundation found with their Bread Art Project. Through this project, these brands invited Gen X and Gen Y moms to "Create a Masterpiece" and "Feed a Family" by uploading photos to decorate a digital slice of bread. For every slice decorated, the partnership donated $1 to feeding America in addition to its $50,000 flat donation. With the help of social media, well over 10,000 entries were received and posted, making this cause marketing campaign a large success.

Campaigns like these thrive on moms who like to share their experiences. More than average consumers, moms enjoy taking action, and they love telling their friends and family about the actions they've taken. By the end of 2009, more than 23 million moms were active in the blogosphere— whether writing their own blogs or participating in blogs written by others. Even further, 60.3% of moms are on Facebook; 42.4% on Myspace; and 16.5% on Twitter. eMarketer reports that 10.5% of American moms use social media to check out companies and products they're interested in, and half of moms say that blogs and other social media outlets influence their daily buying decisions. With this evidence, it's clear that food and beverage brands will benefit from cause-related marketing efforts due to the simple fact that moms are always looking for ways to fulfill their needs and the needs of their families — before sharing those experiences.

Some of the most notable cause marketing campaigns that are targeted at moms:
Kraft's "Share a Little Comfort" campaign
Yoplait's "Save Lids to Save Lives" campaign
Coffee-mate's "Make Every Cup Count" campaign
Nestlé Crunch's "Cause for Play" campaign
KFC's "Buckets for the Cure" campaign
Mott's "Pink to the Core" campaign

Many of the women-focused companies who have jumped on the Susan G. Komen bandwagon:

Resource: Five Tomatoes to Freedom blog

(http://fivetomatoes.blogspot.com/2008_10_01_archive.html)