Easy to Find, Hard to Ignore: What It Means to Be Found.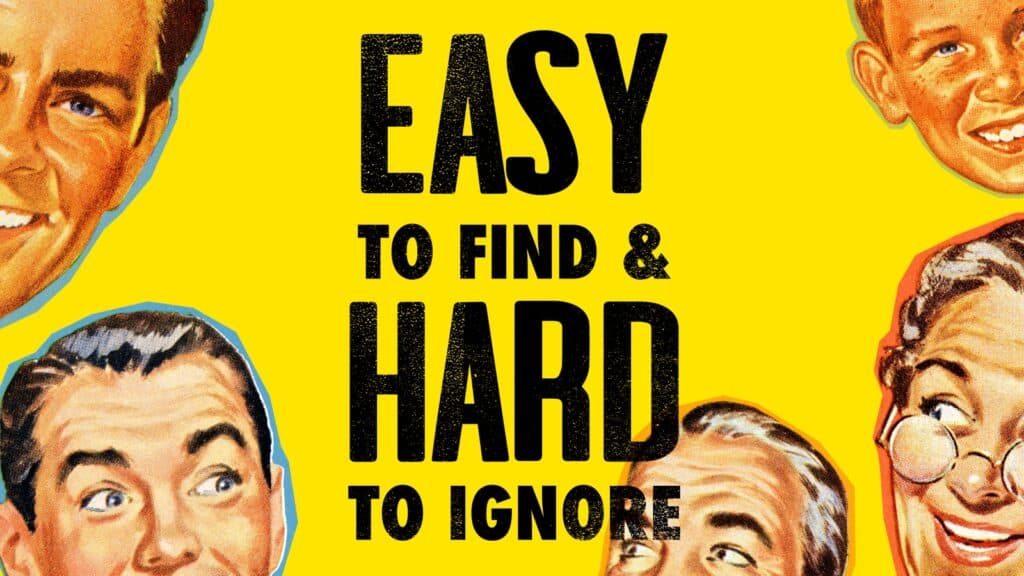 We say it every year: "The digital marketing landscape is getting more complicated and more fragmented." And yet, every year it continues to be proven true.
There are now hundreds of social media apps and websites to engage with, thousands of marketplaces to purchase items from, and a plethora of streaming services and content networks available. We all turn to these channels daily to find resources for keeping our personal lives healthy and positive and our businesses growing and efficient.
Are you lost…or found?
Consumers and business decision-makers have access to more marketing channels and content than they'll ever need. Reading every page on the internet would take about 23.8 million years, or almost 300,000 lifetimes. But if the past year has taught us anything, it's that our reliance as a culture on technology and digital content isn't wavering anytime soon. It's continuing to grow.
CNBC reports that 45% of companies adopting a hybrid work model by the end of the year (thanks to a digital infrastructure that allows them to do so) and US digital buyers in the marketplace will reach 230 million.
Marketing departments have seen a seismic shift in digital engagement, and now prioritize digital marketing over traditional tactics. Gartner found that within the $1.7 trillion global advertising industry, digital platforms make up 50% of marketing spend, and is estimated to reach 70% in 2024.
With every business in every industry playing in the digital space, competition for visibility and engagement are at an all-time high. It is vital for your business to be found by your audience when they start searching.
"Found" is past tense of "Find," defined as discovering someone or something after a deliberate search. In an always-on world, you can't always control how your audience chooses to look for and engage with you – but your business and products need to be where they are, when they try to find you. And if they've found you already, you need to capture and analyze their intent, so you know what they're looking for, and what to do next.
Market Less. Matter More.
There are enough channels and messages competing for your audience's attention, so producing content for content's sake only adds to the clutter. But when you get to know your audience and their intent through research, you can plan your tactics and channels based on their behavior to deliver thoughtful creative execution that fosters real connection, all while tracking performance to gain insights and optimize toward what's working. These four attributes – reaching the right person, on the right channel, at the right time, and with the right message – are grounded in having a true understanding of your audience and their needs.
Be hard to ignore.
In a complicated digital world, combining the Market Less Matter More approach (across all paid, earned, and owned properties) with marketing strategies that help you deliver and personalize your brand experience at scale can help you not only increase visibility, but improve recall with your customers.
This may mean personalizing web content for each audience segment, serving ads for keywords in PPC campaigns only in high-priority markets through geo-targeting, or developing platform-specific content (like video segments specifically for TikTok) to connect with your audience where you know they are. The more relevant the message, the more effective the results.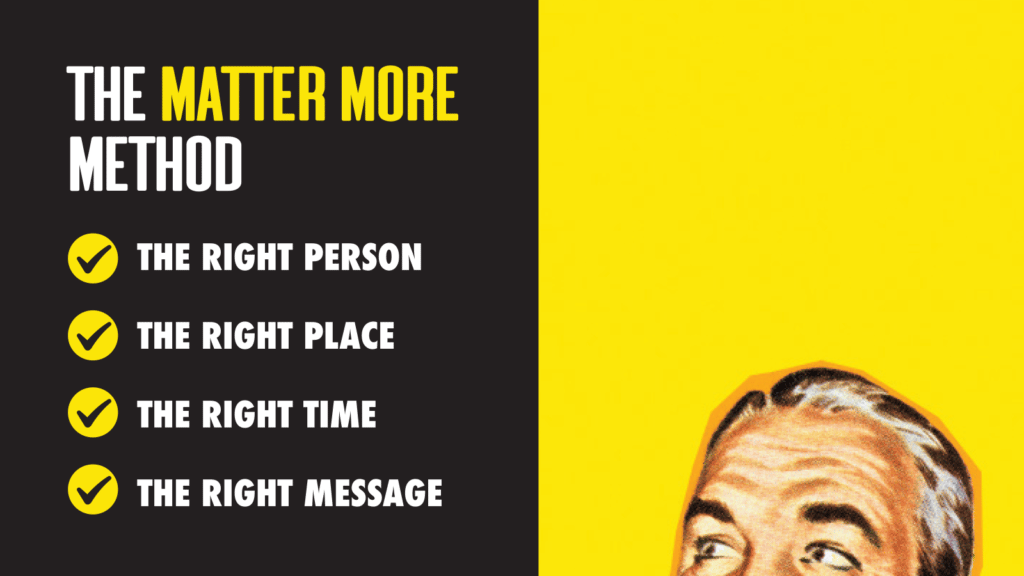 Make it happen.
Benjamin Franklin, in Poor Richard's Almanack (1747), said "lost time is never found again." And you're losing time if your business, product, or idea only lives in your head. Once you know what's important to your audience and develop a marketing strategy around your objective, you can prioritize what to do within your resources, budgets, and engage outside contractors or agencies for execution.
When planning your marketing activities for 2022, ask yourself:
Who is my audience, and what is important to them?
Where can my budget go the furthest?
What tactics will help me breakthrough to get the most visibility?
What messages and creative approaches can I use to make sure my brand is remembered?
How will I monitor my campaign's success and adapt to changes I see quickly?
With a deep understanding of your audience, a solid plan for execution, and a little help from this issue of Logic + Magic, you'll be well on your way to being found by the customers you care about most.