Evolving Ways to Display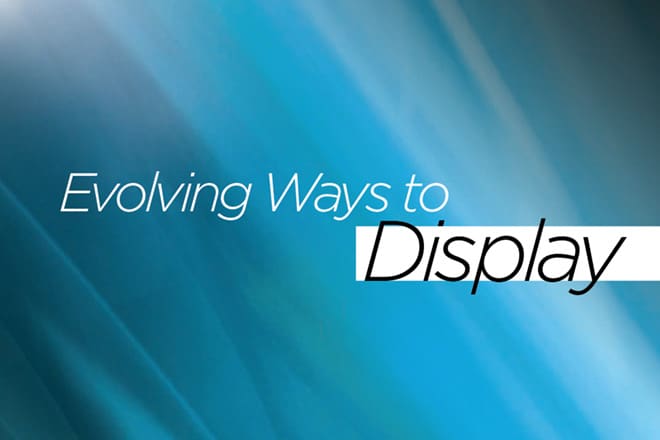 Display (or banner) advertising does not escape the media convergence whirlwind, which blurs delineations among marketing channels. Content is shared widely across a plethora of platforms, and that's a positive thing. Consumers are demanding applications and tools that deliver streamlined messaging when they want to see it, tools that condense all their information into more digestible bites. While this also seems like a positive thing, problems arise when marketers aren't cognizant of how these new technologies interfere with their more traditional marketing strategies.



Take, for example, the iPad and the film production world of the entertainment industry. What was a blessing for consumers turned out to be a curse for advertisers who had developed amazing marketing pieces through rich media and Flash banner ads. Websites like YouTube and IMDB.com offer prime placements for serving high-impact rich media, but because the iPad can't read or display Flash elements, the user experience for these sites can change dramatically if the user accesses them through the iPad.



As they say, though, when one door shuts, another opens. In this case, the opened door is the new level of interactivity that mobile devices offer through APPs and WAPs. YouTube still offers the use of video advertisements through its APP, which comes pre- loaded on the iPad. Additionally, mobile ad networks can provide in- application banner ads on the IMDB APP. Highly engaging advertisements aren't forgotten through the iPad user experience; they simply must be adjusted in order to capitalize on that platform's full capabilities.