Finding a Balance to Control Media Costs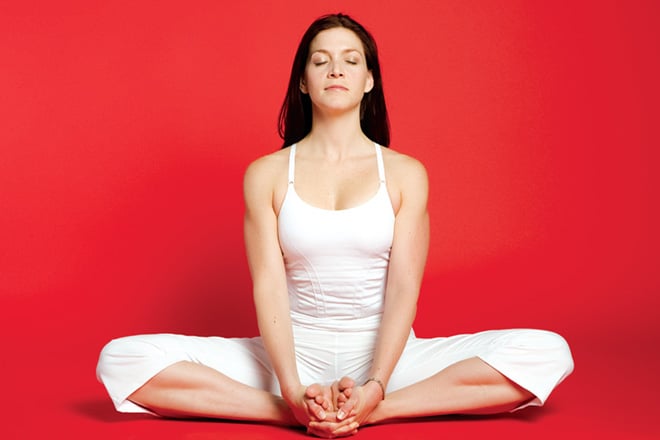 Ineffective advertising on the Internet is expensive. Truly effective digital campaigns are well worth the costs. But the core question here is, what constitutes an "effective" campaign?
Does it correlate with the number of products sold or new customers obtained? And, if a product is new to the market, is it fair to expect consumers to convert to customers right away?
This uncertainty is what many brands experience as they move to digital advertising. Luckily, the key to keeping balance when controlling a media budget is straightforward:
Define the campaign goal.
Set realistic expectations.
Practice continual campaign reflection.
Website properties put their focuses on monetizing their sites in an effort to bring their businesses to the cutting edge or simply stay afloat in the tidal waves of virtual economies. A banner ad here, in-content product placement there, pay-per-click ads dispersed throughout—companies enlist all these and more to help transform their websites into major moneymakers. Luckily, as marketers have gotten smarter about monetizing elements of their websites, agencies and the brands themselves have also gotten smarter about how to use those elements to engage consumers and persuade them to buy.
Much like television, radio, and print advertising, the Internet has steadily passed the point of being new-fangled, mysterious, and cheap. In the beginning, online advertising qualified as dangerous territory for brands. Its expansiveness was overwhelming, and no one was quite sure of the long-term implications of spending money on something so unfamiliar. Still, pioneers of e-commerce paved the way for viable interactive marketing solutions, like display advertising, content marketing, social media, email marketing, search engine optimization, and lead generation.
These advancements have revolutionized popular opinion regarding interactive campaigns. Brands no longer feel the need to prove that online programs work better than more traditional forms. In fact, ad spending may be shifting toward online programs now more than ever. Forrester Research recently found that roughly 60 percent of marketers are planning to increase their interactive marketing budgets by pulling from funds previously earmarked for traditional advertising.
In considering this trend, the challenge for agencies and brands now lies with utilizing these extra financial resources to find the most cost-effective ways of achieving their online goals.
MAKING A GAME PLAN
Whether developing a strategy for a media plan or for building a house, a game plan must include a strong sense of direction and expected results. The direction revolves around the strategy's goals, which are imperative to gauging the success of the campaign. With a focus on this big picture, a media planner can establish the structure of the campaign.
The most important part of determining how to effectively distribute a marketing budget is defining the campaign's goal. Define the goal. Define the goal. Define the goal. It's worth repeating! The goal will guide any spending decisions and will help a media planner identify the most effective ways to spend a brand's budget.
Another vital aspect of campaign planning involves determining the Key Performance Indicators (KPIs) for the strategy. Often associated with "Cost-Per" efficiency standards, KPIs should be used as the means to measure whether a campaign has attained its goals.
Defining a goal and KPIs gives the campaign a specific direction to follow. Many times, brands feel like their campaigns were flops because they spent a lot of money, got excellent "results," but made no more money than they did the quarter before. In the throes of aggravation, they retreat to the incorrect conclusion that online advertising simply doesn't work. This sense of campaign failure, however, might actually lie in misunderstanding the actual results of the campaigns as well as the methods of achieving their intended goals.
When reduced to the most basic actions, only two campaign goals really exist: brand awareness and direct response. For brand awareness efforts, it is vital to remember that there is really only one KPI—a click. A click indicates that a user is interested in the brand's message and wants to see more. The goal of brand awareness, therefore, has been achieved if a user accepts the message and clicks through.
Just because a user does not click on a brand's banner ad, however, does not mean that they have not been influenced by the brand's message. Brand awareness is still possible even without a user actually clicking on the banner. This is especially true when a user has seen the ad several times.
Branding's overall goal is to firmly establish the brand's value proposition in the minds of its consumer base. But while branding attempts to build brand equity, direct response tends to be a much simpler concept: close the deal right here and now and make a sale.
Direct response campaigns aim to convert consumers as quickly as possible, while branding campaigns want to ensure that if the consumers are not converted immediately, the brand will still have the potential for a future sale thanks to the brand awareness and recognition generated by its effort.
The key is for a campaign to employ only one of these approaches—they cannot both be utilized for the same campaign.
It is easy for a brand to get caught up in the game of "But we also want …." For example, a brand might claim that its sole campaign goal is to build brand awareness and in the same breath add that it also wants to sell its product. Conversely, a brand might state that its goal is to sell one product while also spreading the word about another product as part of the same campaign.
These intentions come from a very good place in the heart of marketers, but marketers must train themselves not to get in the habit of pursuing too many campaign objectives at once. If the campaign includes both goals, its messaging becomes mixed and unclear to the target audience, conversion expectations become diametrically different for the campaign's multiple goals, and the reporting for the campaign becomes an absolute nightmare because there is no specific dollar amount allocated toward a specific goal. Defining and maintaining a single goal is a prerequisite for any campaign's ability to succeed. By overstuffing a campaign with too many goals that work against each other, a brand's marketing efforts are doomed from the start.
EXPECTATIONS AND EXECUTIONS
The secret to harnessing media costs starts with properly defining goals and KPIs for measuring the campaign's success. The next step involves the brand setting realistic expectations for its marketing budget.
The brand must be practical about what can be done within a given budget. It needs to be understood that it is very unlikely for the brand to triple its annual revenues with a total of $5,000 to support a direct response online marketing plan. With that amount of available funding, and depending on the product or service being offered, a smaller brand may be able to, at best, double its average monthly site traffic.
If a brand is uncertain about what could be achieved with a particular dollar amount, it should consult with an expert or an agency. If there are hesitations about reaching out to a third party, a brand could instead look for published articles, research, or industry insights that could help fine-tune its goals or the strategy employed to reach these goals.
Understanding what can be accomplished with the different interactive marketing channels goes a long way toward understanding what a brand can expect in return for its marketing investment. Certain channels blend together well, and certain channels are better suited for brand awareness over direct response (and vice versa).
Here's how some of the interactive marketing channels size up:
Display Advertising through banner ads is excellent for branding or direct response. When implementing a direct response campaign on an ad network using display ads, however, keep in mind that the cost-per-click model should be employed on a broadly targeted program because the consumers' perceptions of relevance will drive their clicks. If a brand offers five free stamps with the purchase of a scrapbooking set, but consumers don't find personal relevancy in that ad, they likely won't click it, and the brand won't pay for it. Branding campaigns, conversely, should be narrowly targeted—geographically, demographically, or behaviorally—and based on a cost-per-thousand impressions (CPM) basis since brands want as many eyeballs to view the display ads as possible. While clicks are the only true measure of effectiveness, the cost-per-click might end up being higher than what the CPM rate would be. Display campaigns are also useful when paired with traditional campaigns like print, newspapers, or television.
Content Marketing relies on special keyword associations to serve particular display or text ads. Marketers most often use content marketing for the purpose of direct response or lead generation.
Search Marketing is comprised of paid placement, contextual advertising, and paid inclusion. It works primarily to increase brand visibility on search engine results pages (SERPs) for major search engines like Google, Yahoo!, and Bing. Search marketing is rarely suited for branding campaigns given that consumers who click on search ads are at a pivotal point in the decision-making process; however, search – serves as a remarkable direct response/conversion tool.
Search Engine Optimization's main purpose, despite often being lumped in with search marketing, serves both brand awareness and direct response goals. Brands utilize continual optimization of their websites to stay relevant in search engine algorithms and to provide an acutely positive user experience.
Social Media Marketing refers to advertising placed on websites that feature user-generated content and user-supported profile pages. These include blogs, Facebook, Twitter, MySpace and LinkedIn, among others. Brands have used this channel to better customer service and to interact with honest consumer feedback in real-time. Primarily, brands enlist social media as a means for either beginning a conversation about themselves or conducting brand "rehab" if they have suffered from bad publicity. While direct response can be employed via social media marketing, the channel is really used more by brands to engage their consumer bases.
Email Marketing leans heavily toward direct marketing. An effort to use email marketing strictly for branding purposes is a perfect example of misusing advertising dollars. Whether companies seek purchased or rented lists, a passive approach to catching the attention of consumers through email is basically pointless. It's less of a mistake if used for new product awareness and if sent to a current/former customer database because these consumers will have already developed some brand recognition.
It's important to note that the successful performance of an individual campaign component actually helps the cost efficiency of other components as well. According to research conducted by Compete, brands tend to notice dramatic increases in paid search results when elements like display ads and email marketing are included as part of their campaigns. In fact, research by iProspect found that consumer behavior takes place after the initial response to a display ad, with nearly half of the responding users eventually performing a search related to what they have seen. Furthermore, nearly half of those who respond to online display ads perform searches for more information about the brand and what it is offering.
Consumers typically do not recall the brand if the campaign is not relevant or if it is relevant but not consistently seen over a period of time. Some marketers believe this is partially due to the exposure effect, which indicates that people will feel more positively about things (like brands) simply because they're repeatedly exposed to them. For this reason, brands with restrictive budgets will need to consider utilizing short bursts of advertising and testing only opportunities that fit their target audiences.
While remaining careful, brands still need to realize that in order to make an impact on consumers, advertisers must fight to stay visible in a world inundated with brand messages. Furthermore, if a more succinct campaign is able to yield the results that were expected of a much longer campaign, this can only be seen as a good thing. After all, that kind of ROI is a solid reason to reinvest in a bigger and better marketing campaign.
PRACTICING CAMPAIGN REFLECTION: Before, During, and After
Practicing campaign reflection involves periodically taking the time to reassess the brand's campaign—what its ultimate goals are and which opportunities best fit those goals given the scope of its budget. This will need to occur several times when deciding what the campaign goal and conversion goal/KPIs will be. Even with a foundation of specific goals, KPIs, and strategy objectives, no advertiser should ever believe they can just set the plan and forget it. The term optimization when coupled with words like bottom line, revenues, and media strategy connotes warm, fuzzy feelings. To optimize is to grow, to increase, and to augment. With this in mind, optimization should occur frequently through the course of a given campaign and needs to be a completely collaborative effort between a brand and its agency.
Before the campaign launches, confirm that the entire team is on board with what needs to be achieved and how it will be done. Topics for discussion for a brand and its agency include reporting schedules (when a report will be received and when a client report will be delivered) and status reports (which channels are performing, which aren't, and where the line is between positive and negative performance). By discussing any preliminary questions and clarifying the campaign strategy before it begins, marketing teams can avoid many potential campaign problems.
This discussion should include the development of documents that will help keep the team on track, such as:
The Media Plan – Details all of the fundamental components of the plan, including approved publishers and vendors as well as impression amounts and costs.
The Creative Schedule – Highlights important due dates for creative assets, which is especially vital when there are multiple assets, multiple publishers, or varied start/ end dates.
The Traffic Management Worksheet – Displays all creative assets (site, placement, product) and their correlating click-through URLs.
After a campaign launches, remember that optimizations need to be made in the best interests of the goal. Some aspects of the campaign worth monitoring include the best time of day for successful channel performance, the click-through and conversion rates for each placement, the KPI results for each placement, and the interaction rates for each of the creative pieces. Moreover, all involved parties should have access to this information in order to keep everyone on the same page.
Once the campaign has concluded, the team should answer the following questions:
What drove or inhibited the performance of the publisher(s) or placement(s)?
Was the campaign goal feasible?
Is there consensus that the targeted KPIs were appropriate?
What could have been done better?
Where could efficiencies in the process be created?
If a brand determines that KPIs were excessively high, the marketing team can consider whether media rates (costs) could be negotiated for a lower amount moving forward. The focus could shift to price rather than pure volume. If calls-to-action worked better on one publisher than on others, a brand could delve into the demographics of the better- performing publisher and then search for other websites with similar styles and audiences.
A brand should not have any misgivings about criticizing these results. This type of scrutiny often yields opportunities for increased campaign efficiency in the future. If there was a disconnect between marketing teams, for example, feedback from the groups could suggest ways of avoiding these setbacks. Moving forward, a brand will have a greater chance for success if it engages in constant campaign reflection in this way.
In the end, marketers may offer endless tips for keeping a balanced media budget, but these pieces of advice will all be moot if a brand neglects the core fundamentals of successful marketing plans: defining the goal of the campaign, keeping pragmatic expectations for the results, and continually reflecting on the campaign's ability to meet expectations. Sticking to these principles will make all the difference in controlling media costs with a balanced approach.
PRIMARY CHANNELS TO CONSIDER IN 2010
Understanding what can be accomplished with the different interactive marketing channels goes a long way toward understanding what a brand can expect in return for its marketing investment.
While every campaign is different, here are some key channels that you will likely want to consider in your 2010 strategy:
Display Advertising – New technologies provide for ever-changing methods of presenting your brand through display ads.
Search – While certainly not a new channel, the introduction of Bing and MSN/Yahoo merger will be changing the game in 2010.
Content Marketing – The value of providing value to your audience makes content marketing a clear opportunity for many brands.
Mobile – With the change in mobile technology driven by iPhone and Palm, look for increasing integrated opportunities in mobile, such as mobile display advertising.
E-mail Marketing – Permission marketing has not seen significant changes but has been a source of increasing value in times of decreasing budgets.