How To Begin Personalizing Your Marketing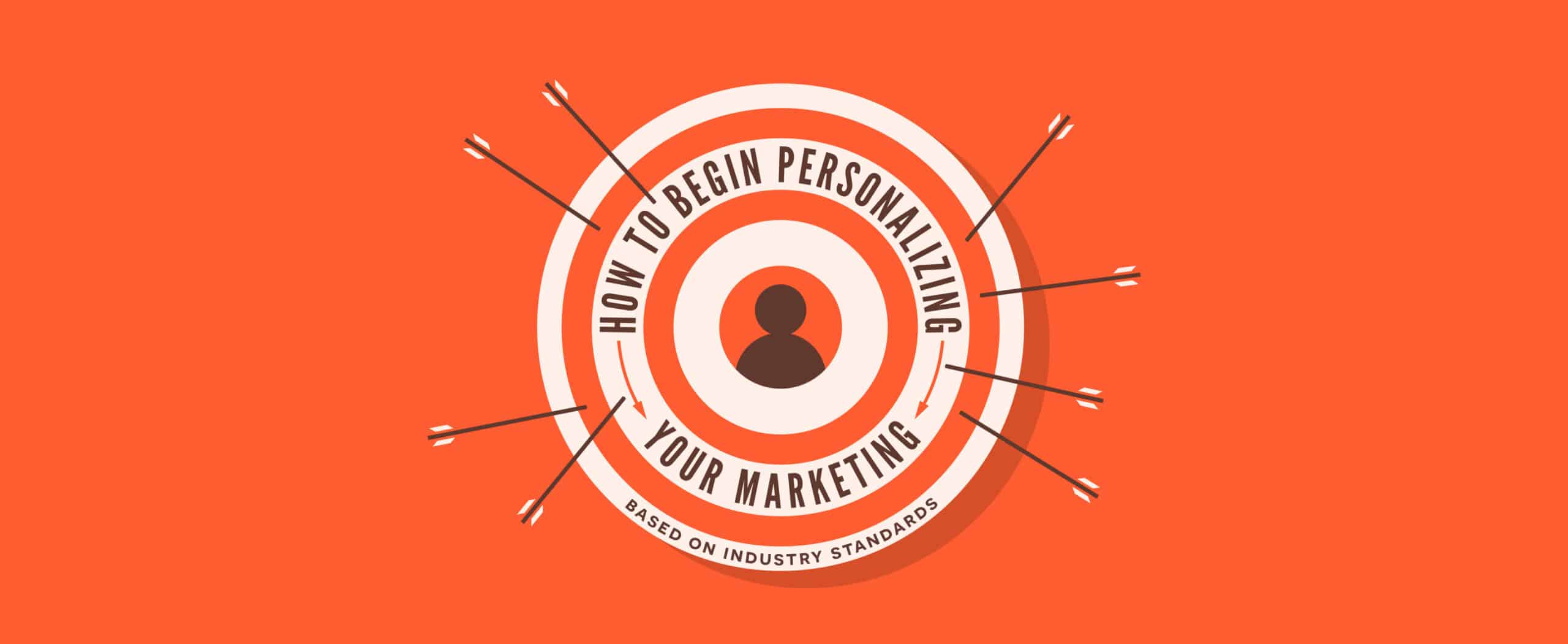 The internet is as loud as it is noisy. Without a resonating message or content personalized to a target audience, brands will lose consumers before the consumer has time to visit the brand's website.
Starting to personalize content seems like a huge undertaking. And maybe one that should have been done maybe a few weeks to a year ago-ish. But it's not impossible to catch up.
The first step, no matter the industry, is for a business to determine their target market. Before recommending any work or strategy to a client, Leap Group always first understands who the client's consumers are, what they're consuming and where they're consuming content. Without that knowledge, content is just good ideas. Not good ideas that resonate.
Marketers should really personalize to their business/brand per customer, rather than to their industry. This guide is simply a starting point to understanding your market to begin understanding how to tailor your content to engaged consumers.
Manufacturing
"Manufacturing" itself is a broad term. It covers an entire industry of building, contracting, machinery, auto-machinery, electronics, etc. And within the various types of manufacturing businesses, there are varying business models.
Manufacturing companies have a few tactics they can begin thinking through in order to start personalizing their marketing.
After identifying target audience, the manufacturing industry should focus on maintenance, according to research done by our Digital Performance team.
Without updating a website, website content, or social channels, content will quickly grow outdated as skills in the manufacturing industry are constantly evolving. As the content is maintained, personalize it to the target audience. Begin tracking — in real-time — to see what type of content is engaging, and what content is getting scrolled past.
Personalization in manufacturing also come down to process. Customers want to ensure a company can fulfill their need, and at Amazon-speed.
B2B
B2B personalization is all around content. Justin deMontigny at Stratabeat compared content personalizing to opening a gift from a close friend. That personalized gift leaves a feeling of specialty and known-ness. He argues consumers should feel that same warmth when they click on a website.
deMontigny suggests 5 ways B2B companies can achieve personalization:
Segment-Specific: The most popular type of personalization. Brands customize content by learning their audience segment(s) and writing content to each niche, consistently.
Persona-Specific: Content generated with a brand's persona top of mind, then refined over time as data is collected in real-time.
Stage-Specific: A few issues ago, we focused on customer journey models. This personalization tool means following a user with personalized content along each step and providing content at each stage.
Account-Specific: Brands personalize content to the top accounts they'd like to see as clients.
Lead-Specific: Create content specific to current leads and their needs.
The author is not suggestion a brand does all five – that would not be sustainable. But rather focuses on one to align new business goals.
Financial
The log-in button is just as important as user-tracking on financial services sites. These companies are especially expected to deliver personalization sophistication to provide consumers with financial solutions, according to Business 2 Community.
A bank, insurance company or loan department should be implemented tracking services – Google can do this – to determine if a user is on the site for the first time, or a returning customer. Based on this data, content on the homepage can be personalized to a unique visitor or a returning customer.
A new customer can see how a financial services company could be a good fit for their family. And a returning user can get directed toward a "login" button that will show them content and solutions based on their existing history with the company.
Healthcare
LEAP Agency has developed an entire whitepaper focused on how healthcare companies can attract the Millennial demographic. But in research leading up to that whitepaper, our LEAP Panel found that consumers – no matter the demographic – just want information that is relevant to their needs. Because, frankly, who wants to be surfing a healthcare companies' website?
According to an article by Deloitte in the Wall Street Journal, digital engagement is least important to consumer's healthcare interactions, while personalized experience digitally and in-person ranked highest by consumers they paneled.
Entertainment
Food, beverage, media and entertainment industries are now thriving in the socialsphere and in recommendations. Leap Group is currently working with a myriad of entertainment brands focusing their marketing efforts on highly-targeted media content and campaigns.
In its blog, Adobe turned readers to look at Spotify. With 83 million subscribers reported in 2017, the music streaming service claims it retains its listeners by constantly recommend, or auto-play content they believe individual listeners would enjoy based on what they previously streamed. It provides a personalized experience without a hassle – or click – on the consumer.
Spotify utilizes real-time tracking and analyzing, as well as machine-learning to keep up with its 83+ million listeners. (amp) could say the same for Burnett's Vodka – a client that is constantly creating content for Instagram or with BuzzFeed, based on how well their latest published piece engaged.
Personalization starts with research and development. Without both of parts working together, your marketing strategy will remain in a spray and pray situation. Personalization is needed and not as daunting as it seems. With a few structural changes, brands in every industry will stand out from the digital noise.