How to Get Consumers to Open Your Emails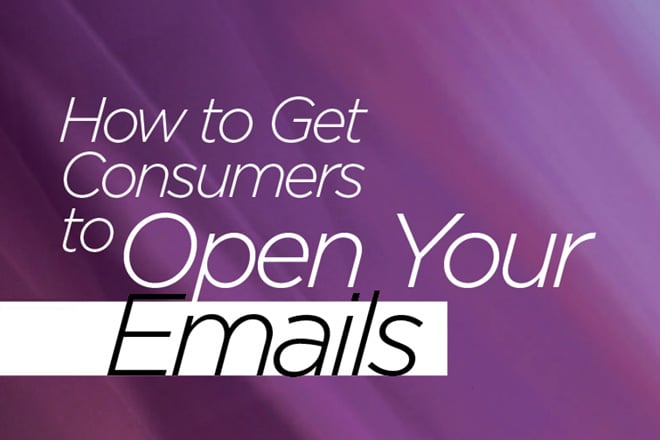 Over the last decade, email-marketing success has been volatile, even for the entertainment industry. Consumers want relevant content, but as they grow accustomed to discarding so many "junk" messages each day from so many different companies, it can be difficult for your brand to stand out from the crowd.

The trick is to offer content that's so wonderful, consumers will actively seek out your correspondences. You want the members of your mailing list to expect quality value from you so they'll be excited to see your name pop up in their inboxes. For music festivals, movie theaters and nightclubs, it's easier to entice the audience by promoting special offers on tickets, VIP treatment or concert alerts. And really, no matter what your industry, developing similar freebies or privileges for your email recipients is a great way to increase your open rate.

Email marketing is gaining more prominence as mobile technologies become more advanced. Consumers are slowly finding ways to manage all of their communications on the fly. They're downloading applications and purchasing Smartphones that allow them to read emails wherever they go. They are always connected to their personal, professional and social networks. And for marketers, it is dangerous territory to ignore how these new-age technologies are altering their brand messages.

If you're a comedy club or amusement park that relies on image-heavy, or conversely, copy-heavy emails, issues arise when you move that communication from a full-size computer screen to a small, handheld device. The intent of the marketing message may be lost if special consideration isn't given to the platform through which it will be received. With this understanding, it's important to optimize your message (possibly by reducing the image weight or copy) before testing it on mobile devices. Performing your due diligence in this way will ensure that the look and feel of your emails will match your other digital messages.