If a Celebrity Says, it Must be True



Social influencers range from those that spent the early parts of the 2000s building up their expertise in specific industries, to celebrities that have let it slip they were getting paid to post certain piece of content by brands.
The Infamous Scott "Lord" Disick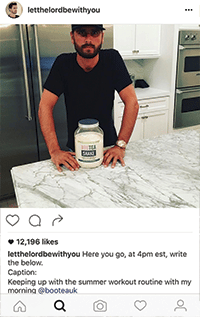 Scott Disick, made famous by the Kardashians, posted this image of him with the caption literally copy and pasted from the brand. He allegedly wrote, "Here you go, at 4pm est, write the below. Caption: Keeping up with the summer workout routine with my morning @booteauk."
Naomi Campbell <3 Adidas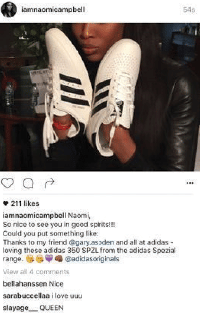 Adidas and Campbell appear to be best friends. With a photo of her posing with her shoes, Campbell copy and pasted the entire email from the brand, saying, "Naomi, So nice to see you in good spirits!!! Could you put something like: Thanks to my friend @gary.aspen and all at adidas – loving these adidas 350 SPZL from the adidas Spezial range. @adidasoriginal."
Candace Cameron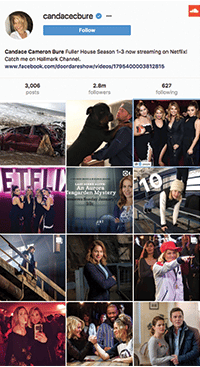 Cameron is the queen of influencers. In our LEAP Panel, we heard our panelists discuss whether or not they could trust Cameron because of the all the ads she posts. At a certain point, they said, it seems inauthentic.
We do see a trend in more brands going toward social influencers, rather than celebrities. But that's not to say celebrities should no longer be used for sponsored posts. The trick is to find the right celeb for your brand.
When we asked our panelists who a right sponsor would be, Peyton Manning's name was brought up more than a handful of times. They said he was an authentic person and relatable to many followers. But, we do live right on the cusp of Indiana, where he was recently labeled a the GOAT for the Colts.
The geography helped. When choosing influencers or celebrities, look inward at your followers and make connections to where they live, who they currently follow and posts they're already engaging.