Insta-Success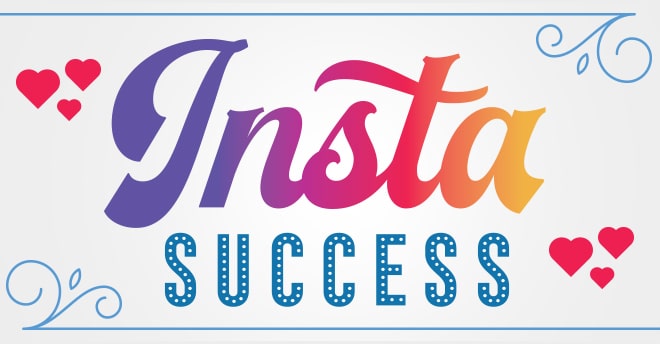 What was once a simple platform for users to share pictures of their pets and food has quickly turned into a revenue-generating hub for millions of brands and insta-entrepreneurs. The potential for brands on Instagram can be amazing, but success doesn't come easy from just organic activity. This is not a place where you can "fake it until you make it" or post random content for the sake of posting.
Instagram is such an ownable place to visually demonstrate exactly who your brand is and what you stand for, which is why your business needs a content strategy with a solid objective, themes and a cohesive style and look. In fact, brands are some of the most creative contributors and collaborators within the Instagram community.





No question, Instagram is one of the world's largest mobile ads platforms. You have to show up authentically and be visually appealing, but also you need a plan to be seen on this channel.
Once a brand receives as many followers to create a digital community, the golden gates of advertising open for all brands — something we waited far too long for on Instagram.
In the beginning, many were fearful their feeds would become overwhelmed with ads. Thankfully, Instagram has stuck to their word of hyper-targeting and doesn't serve too many ads in a row. Sure it's taken some time, but we now have access to analytics, advertising and even a Snapchat-like "stories" feature that allows us several ways to connect with our audience and optimize against that activity.
In addition to updating the platform for businesses to create a more seamless brand experience with business profiles, marketers have the ability to target users with several different ad formats. According to eMarketer, Instagram ads are expected to bring in $1.53 billion in revenue in 2016.
Whatever your approach, it's important to understand that this platform has a way of connecting people from around the world and has created the opportunity for brands and influencers to collaborate like never before. It's a unique community and offers an experience that's never existed anywhere else on social media.
(Insta)Bonus





Another unique add-on of Instagram is the ability to sell products. There may only be one clickable link to work with, but third-party solutions like "Like2Buy" allow brands to make their Instagram feed shoppable. Unlike Facebook's "Buy Now" plug-in and buyable pins on Pinterest, the perk of a solution like this is you can now measure the true impact of your visual content. In fact, Like2Buy-referred visitors spend 32 percent more time browsing and view 29 percent more pages than the average mobile consumer.



These brands are doing it right.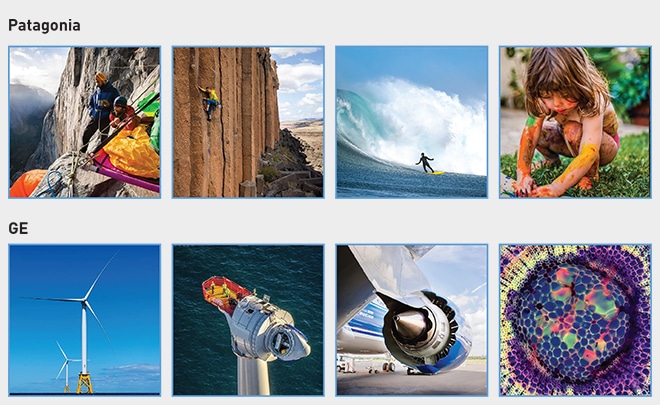 Patagonia is a great example of a brand that sticks to their core values and successfully conveys their message on social media. Along with great imagery, they post video content that tells powerful stories while strategically referencing product or their brand name where it makes sense. Patagonia is a great example of the high-quality content and presence that resonates on this platform.



OK, OK. So, what if you're a brand that doesn't have great imagery of the outdoors and majestic mountain landscapes? Check out GE. They are a great example of how a B2B brand can also succeed on Instagram through quality content and a fresh perspective.