Listen, Then Speak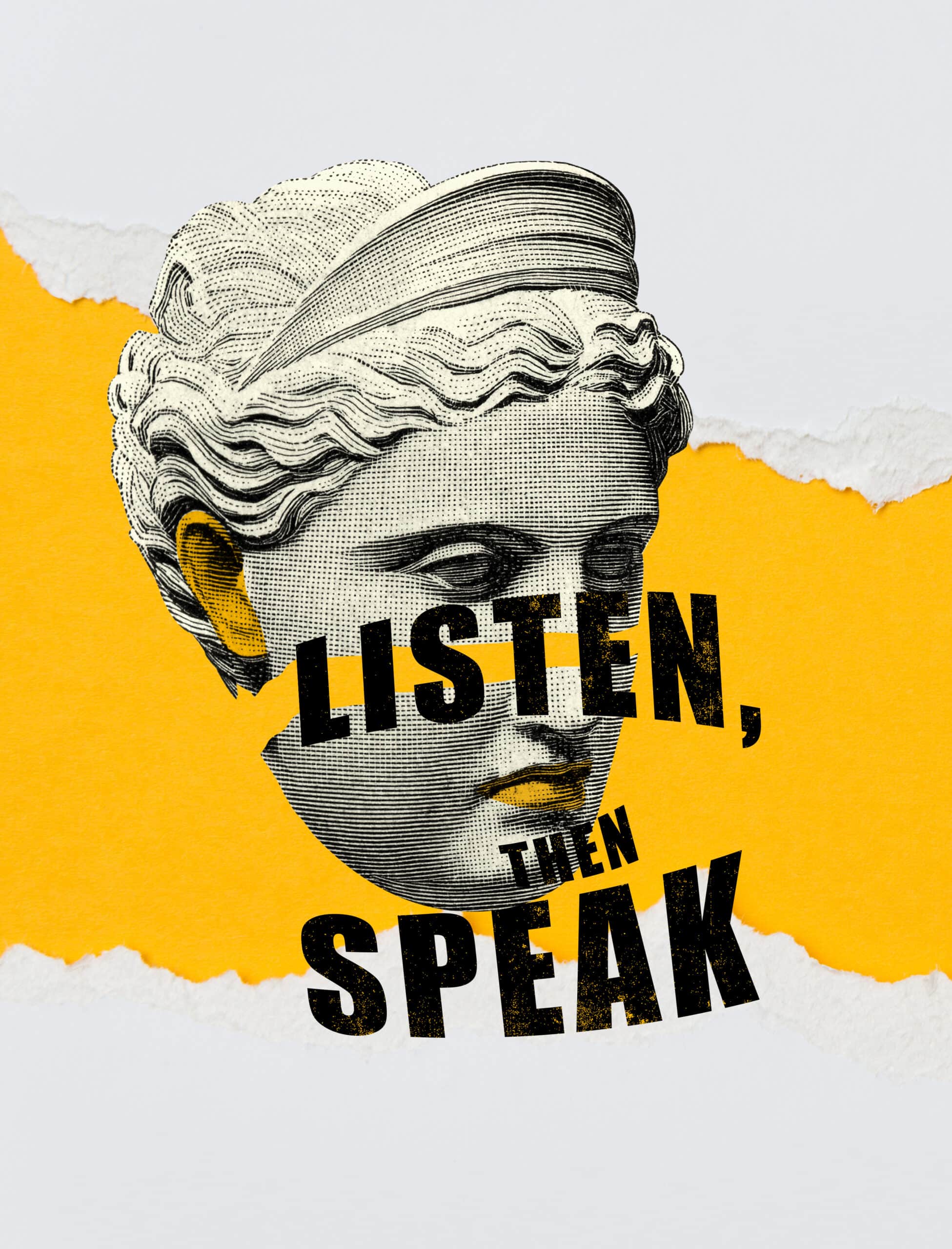 Marketers spend their professional lives developing brand identities, meticulously molding brand campaigns and carefully crafting brand messages to influence perception and drive desired actions.
Ultimately, however, the consumer dictates that perception and decides what actions to take. And those best laid plans by marketers, while informed and well-intentioned, occasionally need to be shifted in order to be relevant to their consumers.
When a brand and its audience are aligned, not only are results achieved, but brand loyalty is also realized. If a brand and its audience are not aligned, well, both parties will be left with less than desirable sentiment.
From a new campaign falling flat to a cultural event that shifts public interest, misalignment can happen for a variety of reasons. Being able to quickly understand the overall conversation can help marketers navigate audience sentiment and develop an appropriate response that puts the brand and its audience back into alignment.
Because consumers flock to social media to share their happenings, opinions, discoveries, as well as learn from other voices on those platforms, it provides a fundamental space to understand the dialogue surrounding your brand.
social monitoring
Daily, you can monitor mentions of your brand or hashtags, as well as comments and replies to your organic and paid content, directly in each social media platform or through a social media management system.
This is social monitoring. It puts you in the weeds, immersing you in the details of your audience's opinions, interactions, compliments, and complaints. It addresses consumer sentiment on a one-to-one basis and provides a two-way dialogue between a brand and an audience member.
While it can deliver specific and meaningful insight back to a brand, it does have its limitations in identifying conversation trends.
social listening
To do this, marketers must step out of the weeds and view the entire garden. In other words, they need to understand the bigger picture. This is social listening.
It allows marketers to analyze brand and industry digital conversations so they can:
See mention volume and velocity.
Locate where and when the conversation is happening.
Detect fluctuations in brand sentiment.
Stay on top of trending content and keywords.
Monitor competitive share of voice.
As you plan upcoming marketing calendars, having an understanding of these conversation trends is extremely valuable. Not only can it help you identify new campaign and content opportunities, but it can also alert you of when it may make sense to pause or pivot your current plans.
social monitoring + listening
Both social monitoring and social listening are critical to understanding your audience and its perception of your brand. When you adopt both into your social media strategy, you then can have more control over positive perception.
For example, you can use social listening to create a campaign that will resonate with your audience.
You can use social monitoring to engage customers when they respond to campaign content.
Or, you can use social listening to receive alerts when negative conversation spikes, and you can use social monitoring to address those individual concerns.
Used together, brands can understand both an individual's sentiment and an overall sentiment.
There may not be a better example of not only building positive perception but also creating an entirely new brand through monitoring and listening to consumers than the beauty giant, Glossier. Its founder and CEO, Emily Weiss, started the company from her beauty blog, "Into the Gloss," where she and her readers revealed wants and needs from their beauty products –– ultimately inspiring her new line.
Today, Glossier still provides its community with beauty advice on the blog and across its social media networks, while monitoring the conversation and sentiment from its 2.8 million followers on Instagram, 351K followers on Facebook, 153K subscribers on YouTube, and 105K followers on Twitter.
The company's former president and CFO, Henry Davis, told Forbes,
"Before we even make anything, we make it because we learned from our customers what they are missing, both from a brand and a product perspective, that will make their lives better."
Whether you're creating an entirely new campaign or deciding how best to pivot a brand message, take a page out of Glossier's book. Combine social monitoring and listening so that you can first understand your audience, and then speak.