Make-A-Influencer



Scroll a few images through her Instagram feed, or listen to her tracks on Spotify, and @lilmiquela may appear like a normal model/singer/influencer seen amongst other celebrities. On her feed, she has pictures with Olympian Morgan Lake, tattoo artist Dr. Woo and other recognizable names.



Her classic hairstyle – Princess-Leia inspired buns – pairs nicely with brands she works with: Chanel, Louis Vuitton, Nike, Prada, Outdoor Voices, the list goes on. She also touts print features, including Paper Magazine, King Kong Magazine, Vogue and many others.



But April 19, Miquela posted a 6-page note, from her, to her followers, "coming out" as a robot. Or, a CGI-generated "bot."



And then she broke the internet.



Before this post, Miquela's followers were commenting on her photos, asking if she was real. Why her buns and flyaways were always in the same spot. And begging her to come clean about her identity as a robot. Once the Brazilian-American-inspired "model" came clean, comments read:
@brransdell "so what you're saying is, there's robots already made to the extent that they are considered human? Sis- no. what is this account"



@awkwardly_annoying_ "BIGGEST PLOT TWIST OF THE CENTURY."



@kikilovespupslol "the moment we have all been waiting for"
Vogue dubbed her the "Fictional It Girl." Followers may have noticed Miquela's striking consistencies, but she was too close to the Uncanny Valley to ultimately determine without her 6-page letter.



Japanese Roboticist Masahiro Mori coined the term "uncanny valley" in 1970 when he surmised as robots become more human-like, but not quite human, people developed a sense of discomfort.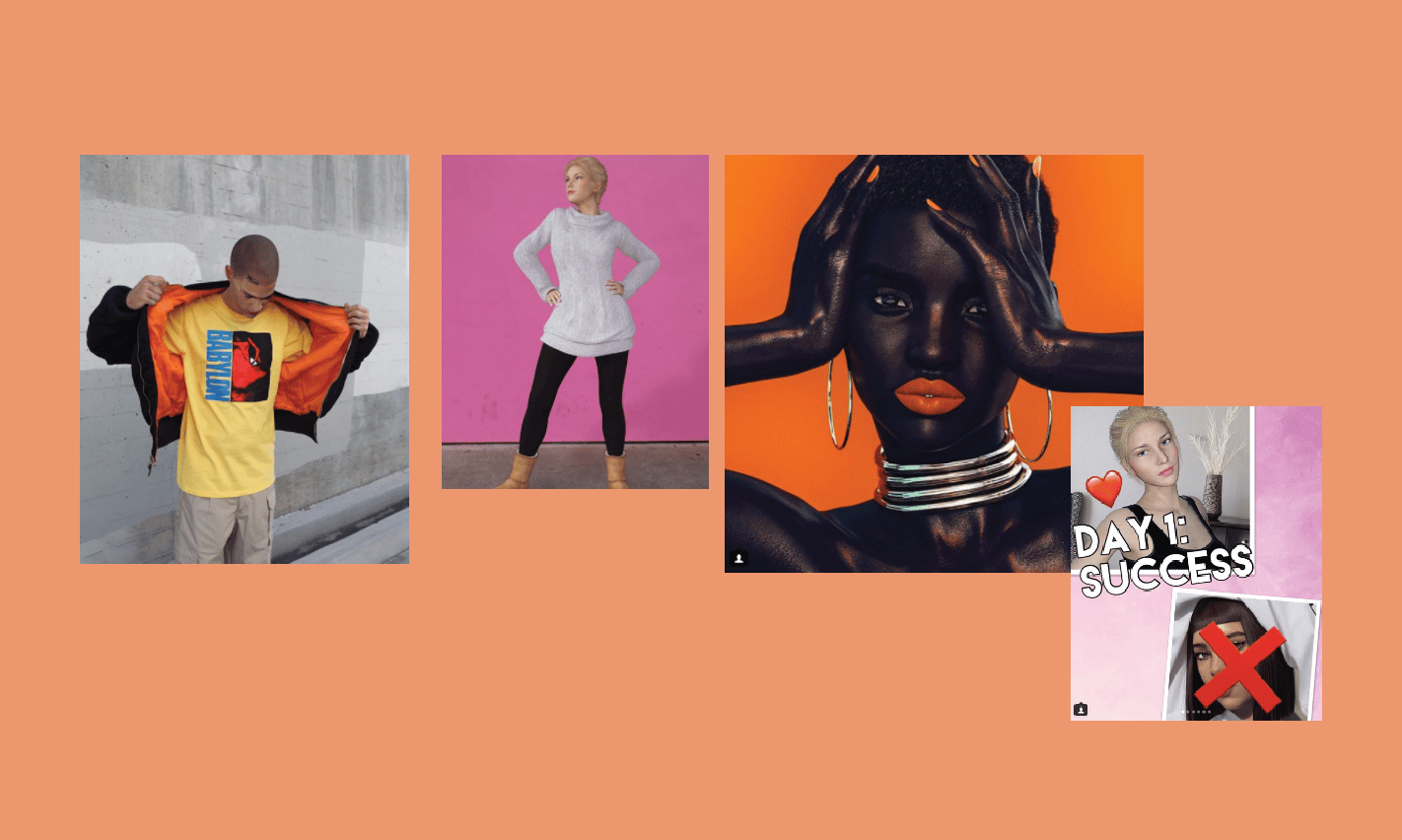 Aside from Miquela, there are a total of four CGI-created personas. Bermuda (@bermudaisbae) and Blawko (@blawko22) – we felt it necessary to share their handles, since they only live via the internet – are allegedly created by the same company as Miquela – a Los Angeles based start-up called Brud. Shudu (@shudu.gram) is the "World's First Digital Supermodel," created by British photographer Cameron-James Wilson.



But, mirroring reality TV, there's drama between Miquela, Blawko and Bermuda. For those interested, it looks a little like this:



Blawko + Bermuda used to date. It did not end well, causing the two to make negative memes about each other.

Bermuda blamed Miquela for their breakup. Therefore, she "hacked" Miquela's account and posted pro-Trump content.

After she got her account back, Bermuda told Miquela her real identity as a robot, prompting Miquela to post the 6-page note.

Miquela learns Blawko knew they were robots this entire time, and did not tell her. Miquela posts they're no longer friends.

Fast-forward a month, Miquela and Blawko back to being friends. Blawko and Bermuda still work with Brud, the company that reportedly created them, but Miquela describes herself as a "free agent."
Digital supermodel Shudu also received backlash when she posted an image wearing orange lipstick from Rihanna's beauty line, Fenty Beauty, and tagging the brand. The post gained her close to 90,000 followers on Instagram. Once her true identity was revealed, followers asked why not pay an human model of color instead of creating a digital one. Shudu's perfectly sculpted abs and arm muscles are a topic for another conversation.



Wilson defends he never intended to be deceptive about Shudu, but instead sees her as a "'virtual' celebration of beautiful, dark-skinned women," according to BBC. Shudu became an influencer despite his artistic intentions – though he was controlling her account. As a result, Wilson decided transparency was the best policy.



These negative reactions act as marketing tools for the CG…humans? If you will.



The social media production surrounding the Brud influencers garnered increased engagement on their social posts. Comments were calling them out for being fake and expressing emotions that, as we all know, robots do not feel. The drama pushed Miquela's and Bermuda's accounts to over 1 million followers. Brud is now using the two accounts to help Blawko to 1 million.



The more followers, the more marketing opportunities. Brands like Fear of God, Supreme as well as supportive LGTBQ movements are utilizing these "bots" to post content that resonates with their audience – without having to worry about a human-based schedule or already strategized "brand."



Fashion news editor for The Cut, Emilia Pertrarca found these CGI-bots are not difficult to make. The Cut's motion graphics creator mirrored Miquela in 48 hours using Fuse, 4D and Photoshop.



Knowing these secrets, Pertrarca said, "you can make a whole army of them."



And you can.



Brands have the freedom to develop these personas and ultimately use them to their marketing and influencer advantage. Additionally, Quantum Capture, a Toronto-based company focused on VR and AR, believes it might soon become commonplace for Instagram influencers to have CGI alter egos or to create digital doubles.



LEAP has created a similar "persona" for one of our clients. Through a marketing campaign brainstorm, we characterized a Blue Solo Cup, giving it a personality to act as a mascot for a brand.



The difference: People know that a Blue Solo Cup cannot come to life. They didn't know Shudu wasn't real.



If a brand were to curate a CGI bot to use it as a promotion for their brand, director of (amp), Ruby DeWitt believes the brand must be transparent, or it wouldn't be ethical.



Additionally, The Cut points out the Federal Trade Commission requires influencers to disclose when they're paid to tout a product. So far, none of the CGI-bots have included "#ad" or "#sponsored" in their posts.
Authenticity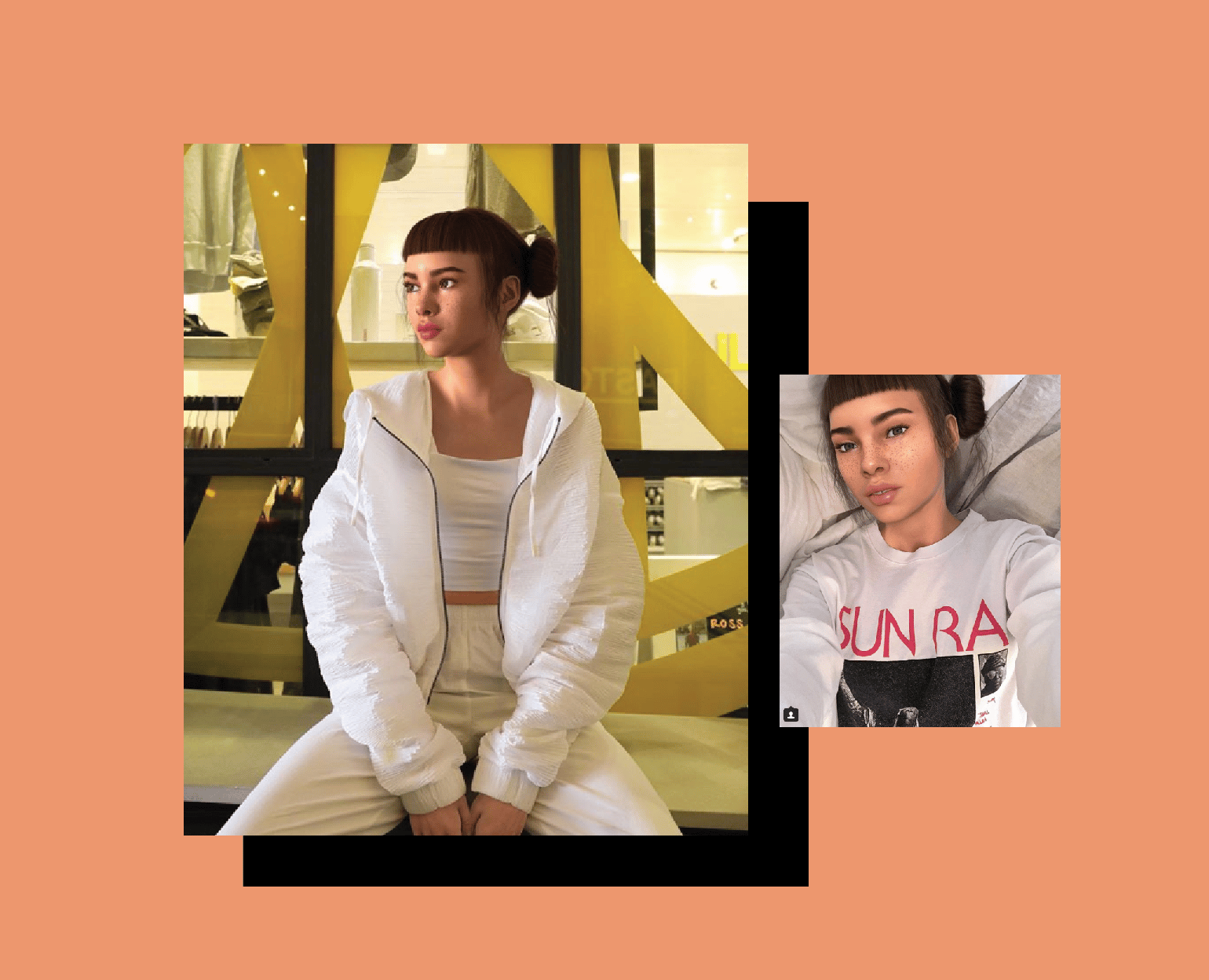 Though CGI-rendered bots may seem more convenient at face-value, that doesn't mean they're right for every brand. Dewitt said brands should be prepared to rely on CGI influencers, but "it'll end up being all about audiences." Before buying in, companies need to determine if it needs or wants to reach Miquela's followers.



Additionally, Millennials value authentic and transparent content. How authentic can a brand or product promotion actually be considered if they are using a fake influencer to promote their products or services.



In a May 2018 article by Adweek, Richard Wong writes "The future of influencer marketing is going to be driven by technological advancements to make the process of brands working with influencers more efficient, to provide better matches and to improve ways to measure its impact."



In today's quick-moving and ever-adapting digital world, it's easy to be trigger happy when it comes to new technological toys. And these bots are certainly "Westworld"-inspired pieces of technology. But that doesn't mean using a bot is ultimately easier.



The uncanny valley exists, authenticity exists, and your brand has to determine the line between staying on top of trends and risking a core business value.