One Size Does Not Fit All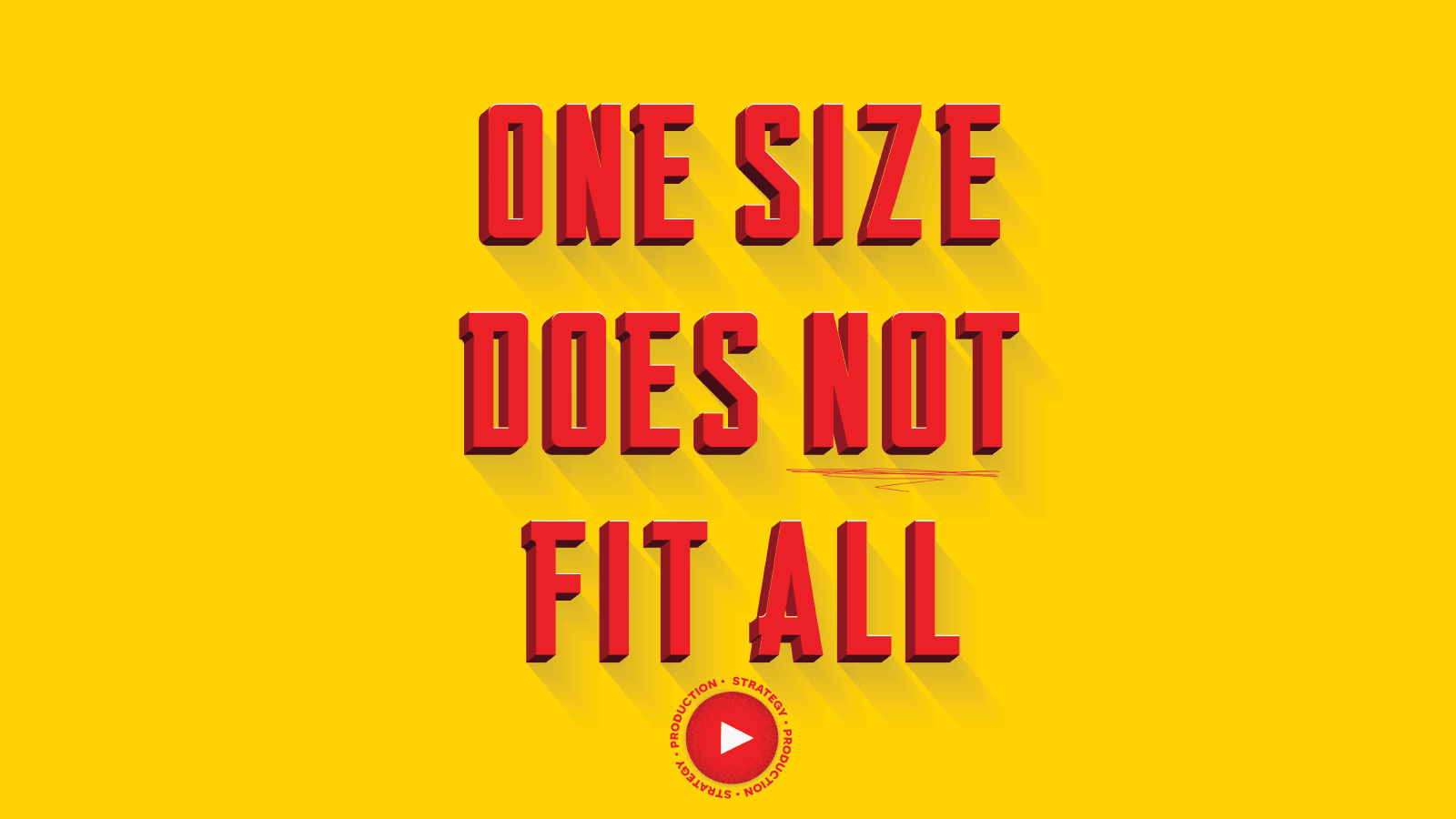 From pre-planning to creating the content strategy, here's how to make a shoot stretch your marketing dollar.
STRATEGY
On July 1, 1941, the United States' first television commercial appeared before a baseball game between the Brooklyn Dodgers and the Philadelphia Phillies.
Bulova Watches, Co. paid between $4 and $9 for a 10-second spot that launched a new vertical in the advertising industry now worth an estimated $70 billion. The commercial also paved the way for future placements in social media, digital video and advanced TV.
By the mid-2000s, publishers and advertisers began to focus on traditional and digital media. Thanks to advancements in advertising technology, they were moving beyond the first banner placement and experimenting with different types of media, including video. Video took off so fast – thanks in large part to its engagement – that Facebook launched its first video advertising platform in 2007 and Google purchased YouTube for $1.65 billion within a year of its launch.
Video's place in the future of advertising was secure. Brands started making room for it in their budgets and advertising agencies started promoting video inventory.
The next 13 years introduced new video formats including 6-second, 15-second and long-form video spots. Videographers were asked to frame shots for square and vertical aspect ratios, and creatives were asked to consider how audiences engage with video when there isn't sound. Oh, and thanks to social media, live video became accessible to all publishers, advertisers and audiences.
Today, advertisers no longer solely choose between a 30-second and 60-second TV spot. They must choose from a variety of formats available on the channels and networks that best reach their audiences.
To navigate the ever-changing video landscape, the following should be considered before a creative campaign is developed or produced:
Objectives: What does your brand's video campaign need to achieve? Is your company looking to increase brand awareness? Educate consumers on a new product? Drive online or in-store conversions?




Audience: Who is your brand trying to reach? Where is your target audience spending their time online? What types of videos is your audience already consuming?




Budget: What formats and channels can make the most of your budget to ensure your brand achieves its objectives and reaches its audience?
If you can answer these questions, your brand can not only identify the best video formats and channels for its next campaign, but also give the creative and production teams guidelines for what and how to capture video content.



PRODUCTION
Social media and it's ever growing appetite for content leaves brands scrambling to keep up.
Not only does social require a lot of content, but there is also the challenge of keeping feeds fun, relevant and engaging at the same time. The days of large shoots to create one ,60-second masterpiece, or a handful of perfect images, are gone.
With the need for ongoing content, it's no longer enough to walk away from a shoot with just one video. We understand this pain point, and that's why we work with our clients to produce shoots that yield libraries of content.
Photography + Video = One Shoot
By combining photography and video into one shoot, you are able to not only double down on the amount of content created, but also able to find significant budget efficiencies that can save thousands.
Before the Shoot:
It's important for the Director of Photography and Photographer on the shoot to have great chemistry and be able to work in tandem capturing both stills and video. Let them meet prior to the shoot and discuss the direction, so they can coordinate the entire day.

Try to choose a location with a lot of natural light to reduce the cost (and time!) of setting up additional lighting materials.

Scout locations near you. Hiring and renting locally will cut back on travel and shipment costs.

Keeping with locations, try to stick to just one or a few that are near each other with a lot of visual variety! That will maximize the shoot day. Having several diverse looks in one location will help keep the footage from feeling redundant once it's posted on a feed.

If you're choosing different locations and different looks, come up with a (flexible) timeline to keep the day moving along.

During the Shoot:

At the shoot, the DP and photographer should be able to work closely – create space for them to run the show

The DP and Photographer should plan to utilize a lot of the same equipment, which will cut down on costs for both gear and crew.

Create an assembly line for the shoot – have each scenario close together so while one is being shot, the next one can be prepped. This assembly line rhythm saves time and keeps the production moving smoothly.
Post Shoot:
In post, we are able to create multiple cuts from the footage and provide clients with a body of content to pull from that feels uniform, but still visually diverse and engaging. This keeps the feed both on brand and consistent, but also allows clients to stretch their content over an extended period of time cutting back on the cost of multiple productions.