Personalization: From its Genesis to Today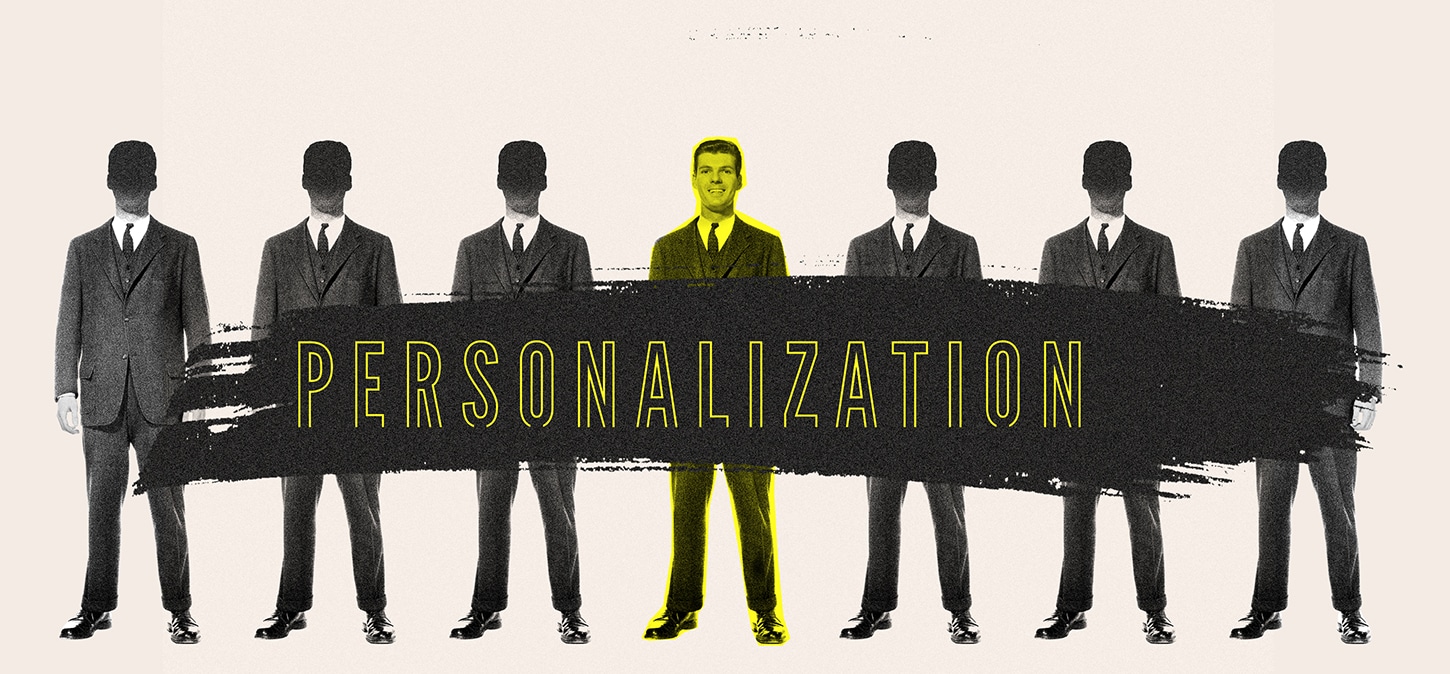 Many years ago, I traveled to Chicago each Tuesday through Wednesday for business. I am a creature of habit and always stayed at Hotel Allegro (now Kimpton Hotels) and always arrived at approximately the same time. On my third or fourth visit, the doorman opened the door of the taxi (this was long before Uber and Lyft existed), and exclaimed, "Welcome back Mr. Wunsch. We missed you!"
This continued for years until my travels changed. It was a small touch, but made me extremely loyal to the hotel (and a good tipper.) It took him less than two minutes to ask my name, but the pay-off was well worth the effort.
This was the very early stages of personalization.
It's hard to move throughout your day without encountering some form of personalization – be it your trip to Starbucks or a quick online purchase. We have been personalizing experiences for some time now.
Early in its stages, personalization was triggered by loyalty programs. Consumers would need to offer some personal information and opt-in to the program, but once it was collected, users were met with their name, their favorite drink or their favorite seat. This was great, and brands quickly learned the power of personalization at its highest level.
But what about personalization when we don't know who the target audience is? Welcome, digital personalization. It comes in many forms:
Referring URL
Geography
Time of day
Day of week
Weather
Behavior (what content have I consumed/what products am I viewing)
What are we Personalizing
Today, we are personalizing digital experiences at aggressively growing rates. Several platforms now exist, such as Sitefinity with the Digital Experience Cloud. This software built within Sitefinity's CMS allows marketers to redefine the customer journey and tailor content to provide instant relevance.
We've talked about it several times in this issue, but It's growing quickly because brands are figuring out the returns are amazing – revenue increases, customer satisfaction increases and customer loyalty increases. This has been true of every implementation we've used on websites thus far.
In a Gartner study published in 2017 titled "Crawl, Walk, Run: Define Your Vision and Roadmap for Personalization" by Kirsten Newbold-Knipp, it was suggested brands that invested fully in online personalization would outsell brands that have not adopted personalization by more than 30 percent.
Compelling, right?
Amazon knew this when their main product was books. Though they implemented AI learning in 2016, the online retailer pioneered personalization long before.
It's akin to having physical spies in a retail store watching to see what products consumers are picking up or studying, then following said shopper around the store reminding them about their interest and showing other products that are similar.
It was brilliant. It was subtle. And it worked.
But it's not so subtle anymore, and in some cases can be downright creepy – or alarming.
Take, for instance, a story recently relayed to me by a colleague. They are at the mall with a friend, talking about their interest in a Samsung phone. As they opened their phone and Facebook to check in on the social world, they were met with ads for Samsung phones.
Coincidence? No. Facebook is listening and responding accordingly. Creepy? Yes. Effective? Yes. But is that taking it too far? Maybe.
Most of us now have devices listening 24/7 to our conversations and feeding ad networks that respond accordingly. It's just a form of personalization. It's the future.

How to Personalize
First, brands are going to need a system to facilitate its efforts. Many exist, and the flavors offered are immense. A few of the top names are RichRelevance, Optimizely, Marketo and Segment. If it's not obvious, Leap Group prefers Progress Sitefinity and the Digital Experience Cloud for robust website personalization.
It does require an investment, which is often why brands ultimately decide against making the move to personalization.
But, can you afford to wait?
Once you have a system chosen, brands need to start with the basics. Here are the steps:
1. Create personas (Who are we talking to? How will we segment?)
2. Content audit (What content exists, categorized by theme and segments.)
3. Create a content gap matrix (What content do we need to produce? What competitive gaps can we fill? What content can we remove or replace?)
4. Create a personalization matrix (detail each interaction and widget that will appear when triggers fire, based upon behavior or known elements.)
5. Wireframe those pages and widgets.
6. Design
7. Develop
8. Test UX, test personalization triggers, test segments and then test again.
9. Launch!
Not so easy, but not impossible. And worth both the financial and time investment.
We are not building websites nor digital experiences without some form of personalization, and this has been true for some time. If brands are not personalizing digital experiences, they are already losing the war – and it is a war for consumer's attention. We know that the one true way to matter more to a consumer is through relevance. Personalization delivers that relevance.