Putting Moms in the Spotlight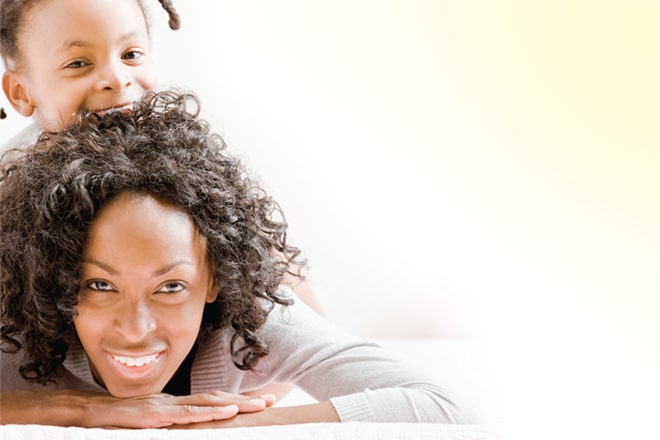 While home for Memorial Day, I noticed so many of my friends mentioning Facebook and Twitter in normal conversations. These conversations would usually go something like this:

Person 1: "Oh! did you hear so-and-so and their husband are having a baby?"

Person 2: "No, where did you hear that?"

Person 1: "On Facebook."



Maybe it was this specific conversation, maybe it's the fact that a lot of my friends are becoming new moms, or maybe it was my personal epiphany of how widespread these websites have become. Whatever the cause, I decided to use my inspiration to ask a few moms I know about their Internet use.



Mom #1: Julia

Age: 34

Occupation: Cost Accountant

Marital Status: Single

Child: Karlie, 10 (going on 21)



Do you have a Facebook, MySpace or Twitter account?

I have MySpace and Facebook, but I never use them. I don't have time. Plus, it's just a gossip mill, and there is drama. I have a 10-year-old who runs me to death and a job that works me to death. I just don't have time.



Do you read any blogs or news sources on a regular basis?

I never use blogs or read newspapers online. I just don't have time.



Do you use online coupons?

I don't use online coupons because I have to go through 15 different pages to get the coupon. If I could just go online and print something, I would. But there are too many advertisements.



Mom #2: Bethanie

Age: 28

Occupation: Certified Medical Assistant

Marital Status: Married

Child: Ava, 3



Do you have a Facebook, MySpace or Twitter account?

I have had Facebook for about eight months now, and I get on there daily for about 10 minutes to talk to people and look at pictures. I don't have MySpace or Twitter.



Do you "Like" any pages?

K-LOVE, a Christian radio station; the University of Kentucky; Third Day, a Christian band.



Do you listen to music or watch videos?

I listen to K-LOVE at night when I'm on Facebook and doing things online like checking my email and looking for coupons. And, I watch videos on YouTube; they make me laugh.



So you use online coupons? Tell me about this.

I go to CouponMom.com about once a month and look for anything that I know we will need. I have signed up for Kohl's and Children's Place emails because they send out coupons. But, I also use Shopitnow.net. They ask what size, sex, age and brands you are looking for, and they send out a daily email on what stores are having sales for these types of items. I've gotten clothes from Children's Place and Old Navy for $1.99 or $3.99 before. So, instead of going to each website, it just sends me an email.



My office manager bought a new pair of Nike's for her middle school son for $5 — and my boss bought three large Crest tubes at Meijer for 39 cents. We didn't believe her until she brought in her receipt. She had used coupons from CouponMom.com and a Meijer sale was going on. We talk about coupons and good deals all the time at work.



Mom #3: Amanda

Age: 30

Occupation: Full-time nursing student; part-time nurse

Marital Status: Single

Child: Hannah, 11 1/2



Do you have a Facebook, MySpace or Twitter account?

I have MySpace, but I don't use it anymore. I have had facebook for about two years now, and I have Twitter.



What do you do on Facebook?

I try to limit myself to a couple of times a week because if I go on every day, I get in trouble. Although, Facebook texting is awesome because I get updates sent to my phone for everybody I want to know about, and I don't have to go online. But, when I do get on there, I Facebook stalk, look at pictures, play games, chat, and stay in touch with friends and family.



What games do you play?

Farkle, a little dice game that is so very addictive. Farmville and Farmtown, but I haven't been on those in a while, so they are probably destitute.



Do you "Like" any pages?

PBR, Professional Bull Riders. My Mom and I sometimes go to these rodeos together, and I also like Target and Starbucks because they send out coupons, free offers, and let me know when they're having sales.



What do you use Twitter for?

I don't use Twitter a whole lot, but I tweet to randomly let people know what I'm doing and to know what my friends are getting into.



Do you read any blogs or news sources on a regular basis?

Sometimes news sites. I don't watch the regular news because it depresses me. But, if I hear about something that interests me, I will look it up. I do look at People magazine and OK! Magazine each week, too.



Do you listen to music or watch videos?

Youtube because it makes me laugh. And, I listen to local radio stations online. Sometimes I google "radio" and just pick one.



Are you a part of any mom sites?

No mom sites. No medical sites, either, but I know this is partly due to school and work. I'm part of Circle of Moms on Facebook. I don't use it, though, because all of the parents are either complaining or bragging. No thanks.



Do you use online coupons?

My friends make fun of me because I can go somewhere and get tons and tons of stuff for hardly any money! I do online shopping because I don't like to go to the mall. Plus, if you order online and register for an account, you get coupons, free shipping, and you don't have to pay for gas! I recently found out you can purchase coupons on eBay, too! My sister bought 10 10%-off coupons for Lowe's for $10, and they are working, so I'm going to check that out.



So do you combine coupons?

Yes. I get 15%-off coupons in the mail from JCPenney, and when you spend so much, you get $10-off coupons. So, I combine these coupons to shop on their big sale days. I bought two swimsuits, three pairs of capris, two shirts, a bra, and a pack of socks for $40 at JCPenney doing this.



QUICK TAKEAWAYS

As you can see from these conversations, these moms' responses varied drastically, ranging from limited Internet use to daily use for entertainment and smarter shopping. Even with these variations, here are some key points we can take away:



Moms like to save money, but not if it means taking up too much time tracking down coupons or other deals.
Moms enjoy keeping up with friends and families and discussing their decisions with them — when they have time to do so.
Moms consider time an extremely valuable resource, so it would seem that finding new ways to help moms save time would be a great way to appeal to this demographic.