Search Retargeting: Where Search Meets Display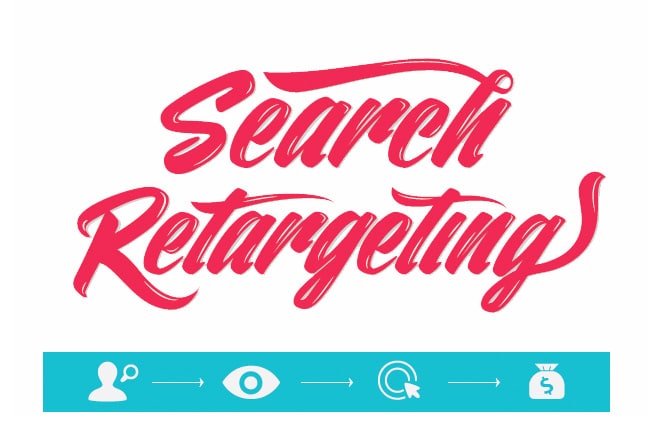 Precision and efficiency meet branding and reach when brands decide to engage in search retargeting. Search retargeting allows brands to continue the conversation outside of the search engine results page (SERP) and reach an audience who has yet to visit their site.



This form of digital marketing creates additional awareness with customers who have already searched specific key terms by showing display ads to users based on the search terms entered into their search engine – Google, Bing, Yahoo.



So, what does that mean, exactly?



When a user searches a keyword or phrase and then moves away from the search engine, the display ads the user is shown are targeted toward the search previously completed.



This method of advertising allows brands an additional avenue to reach highly-targeted, motivated searchers who have already shown an interest in the company's products or services.



Process:

-A potential customer performs a local search using keywords related to your business

-Later on, that same customer browses the web and stumbles upon your ad

-He or she clicks on your ad and is directed to your website

-Voila! The potential customer becomes a paying customer.



Top Tips for Brands
1. KNOW YOUR KEYWORDS.

Create your key word list from four sources: (1) current PPC list, (2) terms that have been optimized out of PPC due to cost, (3) SEO wish list, (4) competitor brand and product terms.

2. UNDERSTAND THAT RETARGETING IS ITS OWN MARKETING CHANNEL.

It requires unique banner ads, custom landing pages, ongoing optimization and continuous management. It is not a "set it and forget it" marketing channel.

3. USE PPC ACCOUNTS TO START.

For brands that have an active paid search marketing program, retargeting should begin within the paid search account. It provides a familiar platform while exploring this new marketing channel.

4. TOO MUCH RETARGETING IS A BAD THING.

Finding the balance between retargeting and bombarding consumers is crucial. Ideally, a consumer should see a brand's ads 7-12 times over the course of 30 days, but not the same ad over and over.

5. BE READY TO COMMIT.

Search retargeting becomes more effective after it is up and running, giving the program time to grow your audience. Seeing three months of impressions is more effective than one month.



While search retargeting is considered to be a marketing channel all its own, it's important to keep in mind that this marketing channel works more effectively when integrated with additional channels. In fact, according to Chango, a top media buying platform, 84.4% of brands and agencies use social media while using search retargeting, 72.7% use mobile marketing and 48.5% use email marketing. Once a brand has a good grasp on the concept of search retargeting, the next question becomes:




Where and how can I use this revolutionary technology?

The answer is simple… Google, Bing, Facebook, and Yahoo all have search retargeting functionality. Additionally, there are many third party ad networks and media buying platforms that offer search retargeting.




When to Use Search Marketing

Search retargeting can be a valuable marketing channel for many reasons, especially if you want to:

• Increase brand awareness and consumer engagement

• Target and acquire new audiences

• Reach niche audiences effectively and efficiently when search marketing tactics are limited




The Future

As more brands become aware of the benefits of this medium, there will be a higher likelihood of increased usage to reach consumers on a targeted level. For brands already leveraging and investing in paid search marketing (PPC), search retargeting presents a secondary avenue to reach consumers through key word targeting. Search retargeting companies and platforms that offer specialized focus, services, features and insights are poised to drive performance and ROI for brands. Successful search retargeting campaigns provide brands access to new prequalified prospective customers and allow custom campaign development for better reach based on user intent.



Discover where reach and branding meet precision and efficiency and you'll be at the sweet spot of search retargeting. And in the world of new age display advertising and search marketing, that is exactly where you want to be found.