Stores Are Never Nice to People, They're Nice to Credit Cards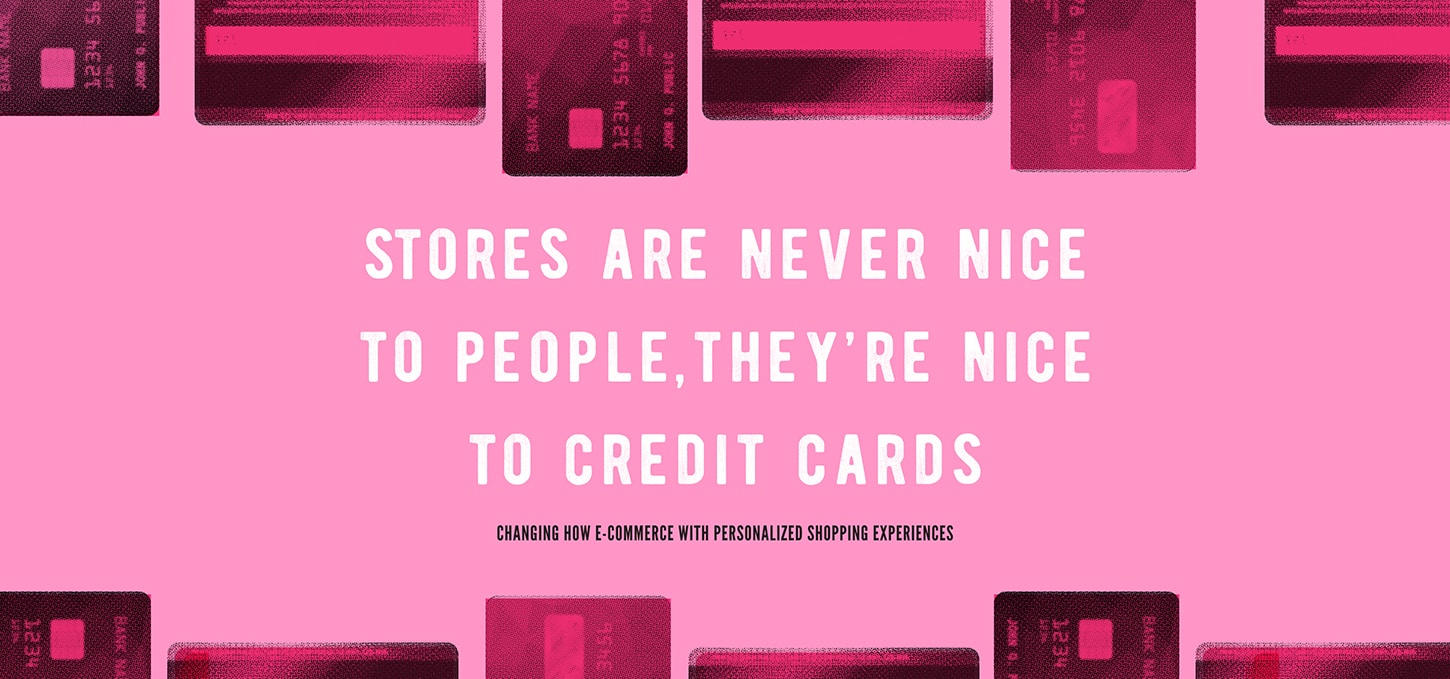 Digital storefronts are more than online spaces that offer goods and products. They're an opportunity for brands to create a personalized shopping experience for their target audience.
Most industries have been moving this direction in recent years. Eighty-one percent of online shoppers are receiving more customized marketing than they were five years ago, according to Invesp. Online sellers don't know where to start, though. Invesp's data shows 61 percent of online marketers appreciate the importance of personalizing online shopping, but 51 percent said they don't know how to implement it.
Wise marketers are utilizing product recommendations to cross-sell, customer profiles to gather data on shoppers, and pop ups, reminder emails, and alerts to limit cart abandonment.
Helping Shoppers to Find What They Need / "I find myself in unfamiliar territory; I want to help you."
Consider the 1990 film "Pretty Woman." Julia Roberts plays Vivian, a Hollywood Boulevard sex worker who dreams of storybook love. Then she falls for Edward, a wealthy corporate raider.
Early in the film, after meeting her wealthy businessman counterpart, Vivian goes into a fancy Rodeo Drive boutique in search of elegant evening clothes for a date with Edward. Vivian entered the store with very specific need: She had plenty of money, but needed help picking out eveningwear. Instead of help, she gets rejected by a saleswoman who assumes Vivian can't afford their products and simply isn't the store's typical audience.
A crucial part of increasing revenue for online sellers is making it easier for shoppers to find what they need.
Amazon-style "Recommendations for You" are something many are familiar with. But other companies have found creative ways to adapt product recommendations to their clientele. Forever21's online storefront took a hint from Cher Horowitz' closet. The storefront allows shoppers to pick out an entire outfit, then makes recommendations to help the user find complementary products in similar styles that complete the ensemble.
Cross-selling with product recommendations is a powerful tool for driving sales by ushering shoppers to items they didn't know they needed. According to Monetate, a website that shows the same content, offers and messages to everyone is digital marketing of the past. Their data has found 75 percent of consumers actually prefer retailers use their personal information to improve their shopping experience. This really pays off – 31 percent of the money generated by e-commerce sites is based on product recommendations, according to data gathered by Barilliance.
Profiles and Data / "Where's the salad? That's the fork I know."
Contrast Vivian's experience with the rude boutique employee to when Edward takes her to another luxury boutique that personalizes her shopping experience. In the movie, the couple receives tailored suggestions, which helps Edward spend even more money than original intended. An "obscene amount," as Edward points out.
Customer profiles allow retail companies to gather data on individual customers' product preferences, gender, location, interests, age, etc. to tailor the shopping experience. Adaptive content – or content that changes with the user, based on location, age, gender, or other data points – can be incorporated into the product menu, resulting in each unique shopper seeing the most relevant products to them right away.
Cookie retargeting is also used to adjust the navigation based on visitor interests. When a consumer types in the homepage URL, they're automatically directed to the most relevant section of the website, based on previous viewing history. Shoppers are able to find what they need much quicker, increasing the likelihood of a purchase.
Exit-Intent Pop Ups and Saved Cart Alerts / "It must be difficult to let go of something so beautiful"
Near the end of the film, Vivian envisions what her relationship with Edward will look like, and ultimately decides to leave him for a new city. To profess his love, Edward races across the city, conquers his fear of heights and gives an impassioned speech on Vivian's fire escape. He fights for what is important to him.
According to SalesCycle Blog, approximately three-quarters of the shopping carts created on e-commerce sites are abandoned. Retailers have to fight harder to retain shoppers before they leave or get distracted. Even marginally reducing this abandonment rate would be hugely profitable for most companies.
The Marketo Blog reports that Envelopes.com was able to reduce abandoned carts by 40 percent when they started to use targeted emails. Marketo's data also explains that online retailer Zachy's Wine & Liquors was able to increase total sales by 53 percent, just by implementing a cart abandonment email program to recapture shoppers.
OneSpot has found 78 percent of customers are likely to be a repeat customer, and less of a cart abandoner, if a brand provides targeted, personalized offers or discounts. Many brands are now providing free shipping if the customer reaches a certain payment threshold or offering first-time customers a discount. A small one-time discount can create a long-term, repeat shopper.
Exit-intent technology tracks a site visitor's actions and cursor movement and detects the exact moment they look like they'll leave. Exit-intent pop-up alerts (overlays) appear on-screen when it appears a visitor is leaving the site.
These are often used to capture data and request users to subscribe to an email list. They're also useful for reducing cart abandonment. Whenever it appears a user is about to leave but hasn't finished the purchase, many retailers are offering a personalized discount or a general reminder of the unfinished cart via a pop-up. Maybe the user got distracted or is wavering, but an unexpected coupon could push them to make a decision.
Targeting visitors at this moment is effective at recapturing revenue that would otherwise be lost. According to OptinMonster, when flooring retailer Inc Stores implemented their exit-intent opt-in program, they started to gain over 750 new subscribers per week, and were able to convert two and half percent of the abandoning shoppers. Barilliance's data shows this strategy induces an average of 10 percent conversion rate.
The Bottom Line // "Don't walk on by. Don't make me cry."
Monetate summarizes its data thusly, "The goal of personalization is to inspire long-term customer loyalty and customer satisfaction. From there, you can build relationships that build incremental revenue for years to come." These personalization strategies create more revenue, repeat customers and a better shopping experience.
E-commerce retailers that aren't taking steps to personalize their customers' experience online are likely missing out on big sales opportunities. As Vivian might phrase it, that's a "Big Mistake. Huge."