The Art Behind Instagram Ads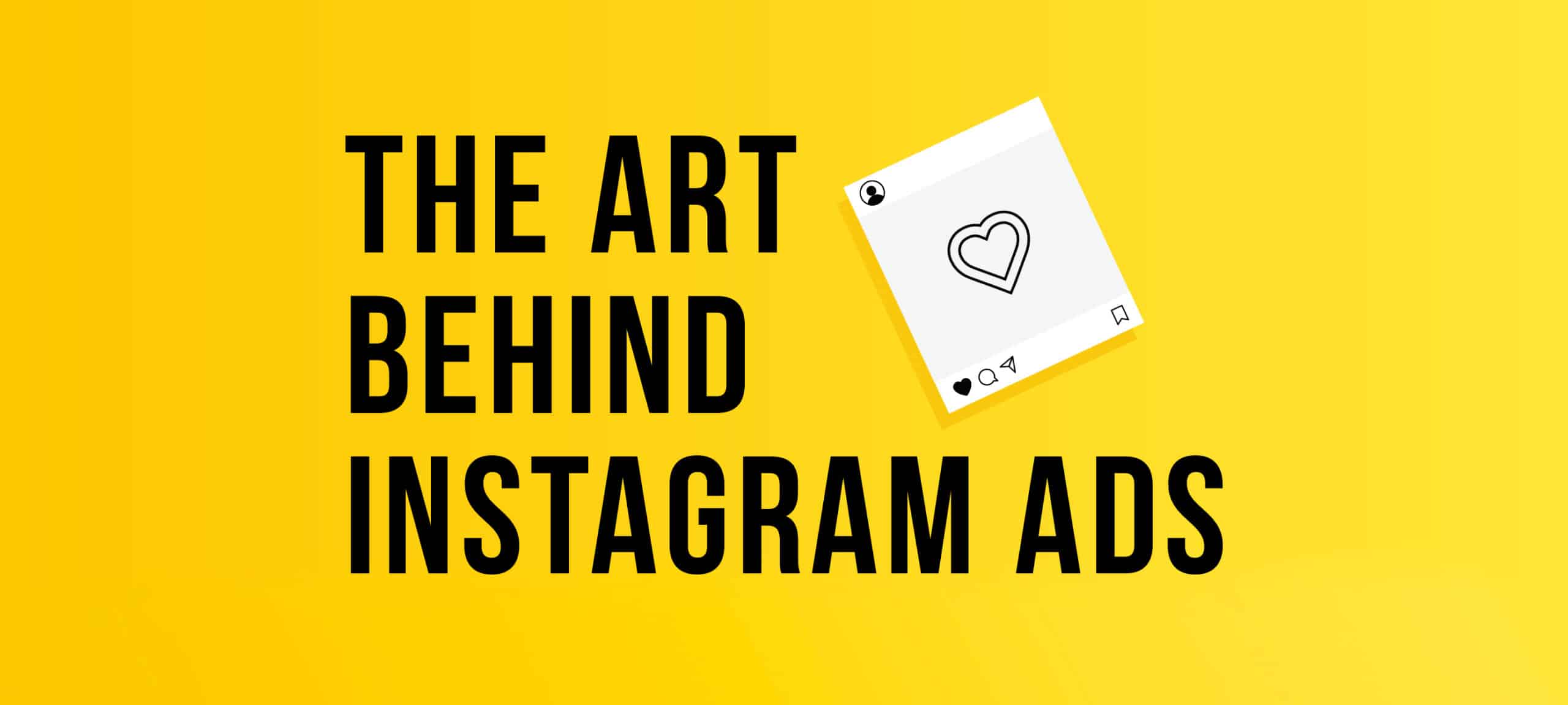 When you scroll on Facebook, you know when a post is from a friend or from a company you actually don't follow. You see the ads on the right side of your feed, featuring a website you visited 20 minutes ago.
On Snapchat, you know when your friend's story stops and a branded story follows, without clicking anywhere.
LinkedIn is now promoting their own influencer's posts, which are different, possibly more motivational, than your first or second connections.
Advertisements on Instagram, however, appear so similar to your normal feed, it typically requires a second glance to realize it's something one of your 1,634+ followers posted.
The key is the aesthetic. The images don't appear or are presented differently than any other post, so they don't disrupt your scrolling experience.
When Instagram stories rolled out in 2015, advertisers placed theirs right next to a follower's story. When the user went from one story to the next, an advertiser has their attention until the user notices it's not their friend's face.
Because of targeted advertising, brands are careful to place content on Instagram that align with their target audience's interest. By going through a Discovery of their demographic and current followers, brands have an opportunity to present them with their product or brand. And, if done right, captions will be written as if brands are having a conversation with the user.
These brands have seamlessly presented themselves to their users on Instagram:
@adamjk in partnership with Sharpie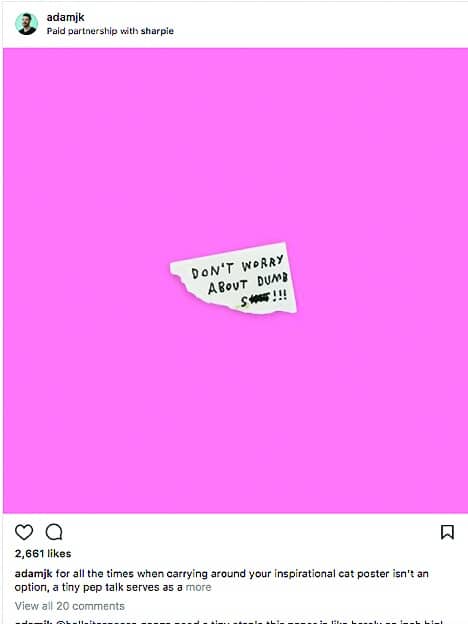 This isn't an ad that guerrilla-attacked me, but rather an ad done in partnership with one of my followers. I wouldn't normally care about Sharpies, but I respect they tapped a guy I already follow as a creative inspiration. Additionally, I also appreciate the transparency of "in partnership with" tag at the beginning of his post. It's in a place where I notice it, and I don't feel like I am getting duped.
@blinkist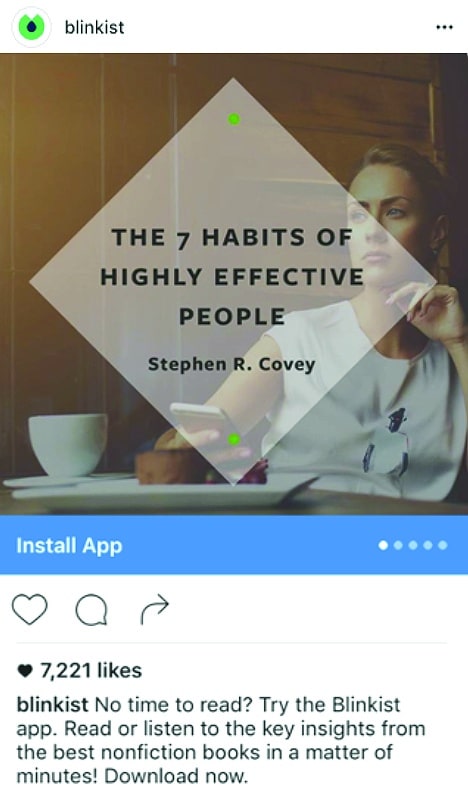 This ad had everything: A CTA, a button to press and an image that made me stop scrolling down, but scroll left to right to read and learn more about the product. I realized I didn't need it, but it made me take a second glance, which is huge in the social world.
@chickfila dramatization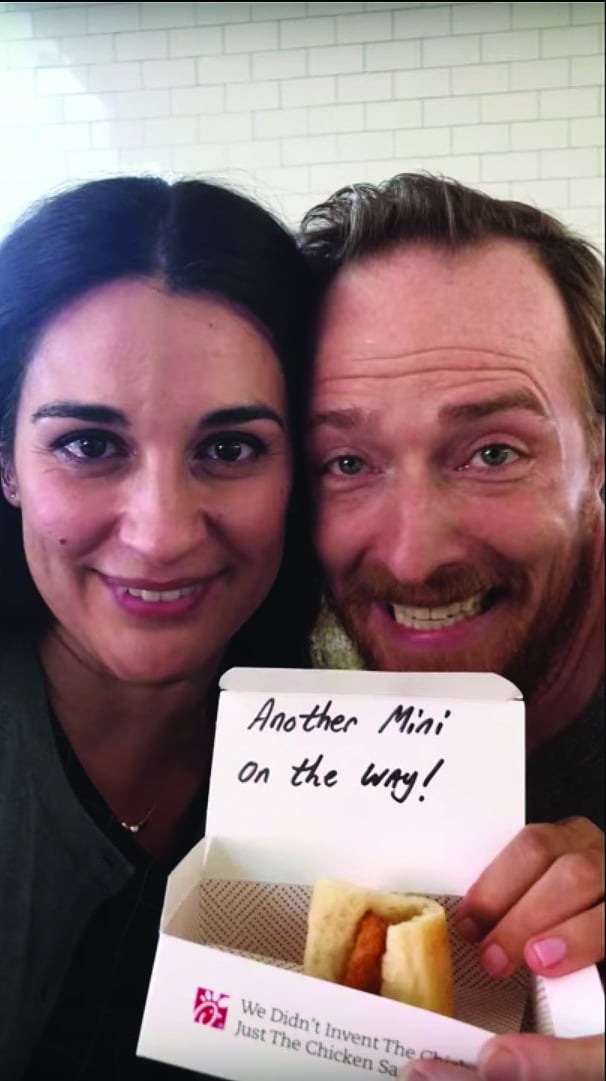 This video shared on Instagram told us upfront it was based on a true story, so I knew right away these were actors. But the fact that it happened in real life tugged at my heartstrings. They documented in a way that made me watch the ad until the end, instead of realizing what it was about and continue scrolling.