The Need for a Comprehensive Social Media & PR Strategy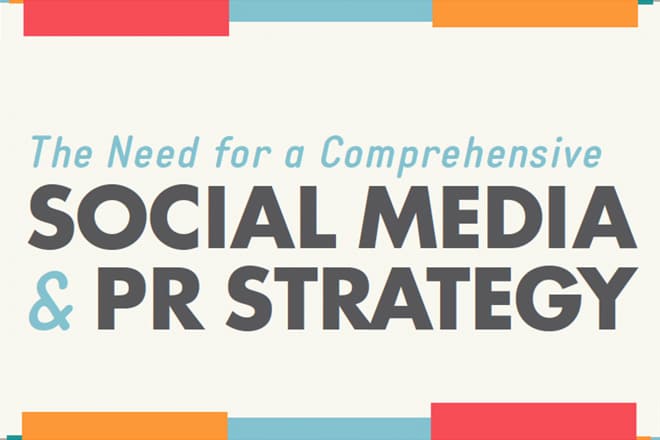 Social Media and Public Relations are two distinctive marketing functions. They each have their own ways of interacting and engaging with customers. When they are added to your marketing mix, they should not be thought of as individual functions with siloed content and differing strategies. When Social Media and PR come together, they can provide a far more powerful message than they are able to when acting alone. Much like how SEO and PPC are different mechanisms for search marketing, so too are Social Media and PR.



SEVERAL STRATEGIES CAN BE DEPLOYED ACROSS BOTH SOCIAL MEDIA AND PR TO EFFECTIVELY GROW ONE'S BUSINESS. HERE ARE A FEW TO CONSIDER:




ENGAGEMENT



This is Social Media's bread and butter. Social Media was built around interactions with friends, so it seems an easy transition for companies to follow suit. However, this is not always as easy it appears. Those in the space are sometimes befuddled as to why they cannot garner millions of fans and create viral, highly sharable content. It takes hard work and content that the consumer finds useful, to drive engagement. PR can assist with the conversation, and help set expectations with customers on what they will find in conversations about the brand or products/services offered.




BRANDING



Both Social Media and PR are suitable for branding. PR leads the brand charge with constant communication about the brand out to consumers and media. Social Media actualizes the brand with consumers. Speaking the same branding message across both platforms reinforces the brand in the minds of the consumer.




MEDIA RELATIONS



Traditional PR owns this strategy. It is their job to engage, promote products/services and manage the media communication. Now, Social Media plays a large part in the process. Journalists will visit Social Media networks to vet PR professionals, the company and the story a PR professional is pitching. Company information, branded content and compelling news stories housed in Social Media can go a long way in assisting PR.




EVENT MARKETING



Event Marketing, or PR Stunts, is a great way to build brand awareness and engage with consumers. In the past, these events were typically a single point in time – a day, a week. Now, with the addition of Social Media, events can carry across 6-8 weeks. Social Media can be used to increase the anticipation and involvement before the event, distribute content during the event, and then leverage the excitement of the event afterwards. PR can leverage Social Media to make an even bigger impact and drive greater return for the event.




PRODUCT PLACEMENT



Much like media relations, PR professionals have pitched products and services to be placed in print, TV news segments, movies and so forth. PR professionals are still using these tools but must work with Social Media experts for promotion. Social Media experts can pitch the product or service within the social media networks and garner a following long before news outlets pick it up – giving credence to the product and more favorable notice by the media. In addition, many products and services are not only touted via a press release, but through video, infographics and other content. In addition, Social Media experts can pitch products to armies of bloggers who are standing ready for much needed content.




CONTENT MARKETING



Press releases are a mainstay of PR efforts when promoting a brand. Social Media has opened the doors to other types of content to include blogs, posts, videos and so forth. PR and Social Media must create quality, disruptive content to break through the clutter and noise media and consumers experience every day to get their products and services noticed.



Be advised, PR should not think of Social Media as just a means to an end. Traditional PR is the voice of the company. There is still a need for businesses to reach out directly to their consumers. A business offers solutions for their consumers and PR is a great tool to promote it.



The consumer drives Social Media. Social Media experts must be able to effectively communicate with consumers while maintaining a brand's voice.



Combining these two ways of thinking is not an easy task. It takes seasoned veterans in both PR and Social Media to understand the importance of each channel and work in tandem for the good of the brand. Deploying a comprehensive strategy across the two channels aids in a seamless flow of brand content to the consumer.