Tracking eCommerce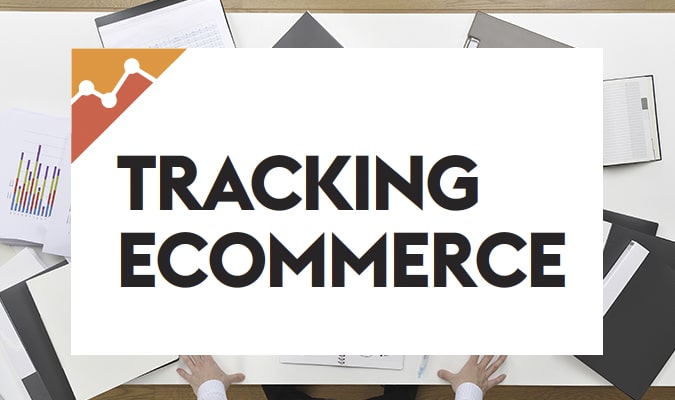 When launching a website, implementing tracking is key to reviewing the performance and user experience. With the addition of eCommerce, having this knowledge becomes even more important and powerful. You're familiar with Google Analytics and the education it provides, but utilizing it for eCommerce provides more insight, more detail to campaign performance and an overall understanding of how it all works together.



Before eCommerce data can be reviewed, a little help from developers is required to apply additional JavaScript for tracking shopping cart pages—but the fun part lies in the results. Let's say that this is all new to you, how do you learn from what Google Analytics reports? How can you dive deeper, actually determine the successes and shortfalls of your eCommerce website? It all starts with defining measurable goals and, from there, identifying the Key Performance Indicators (KPIs) for those goals.



There are four general areas to define measurable goals for your eCommerce website. Several goals can be in place, but by focusing on these areas, it's easier to identify and monitor the KPIs that will report the data necessary to reveal if goals are being met.



BASELINE WEB PERFORMANCE GOALS

are targeted toward the performance of the website, like reaching a certain volume of visits and unique visitors, new vs. returning visitors, mediums and sources that generate the most (or the least) traffic, as well as knowing if visitors are able to find what they're looking for (time on site and bounce rate). These KPIs are important to any website and are more telling when trended over time.



With an eCommerce site, the conversion rate becomes an important KPI to review compared to the others listed. Does a specific medium or source convert more sales? Are visitors returning to make additional purchases? Overall, how does the conversion rate compare to total traffic?



STRATEGIC MARKETING GOALS

focus on the outcome of marketing campaigns put in place to help drive qualified traffic and hopefully convert visitors into customers. Organic and paid search practices are common strategies for most business websites, as well as social content and digital tile ads. However, with the addition of eCommerce, affiliate and comparison shopping engines (CSEs) become vital components in a digital marketing strategy. And the beautiful thing about digital marketing efforts (as opposed to traditional media) is that they're all measurable.



By correctly tracking and monitoring marketing operations, their effectiveness can be measured and easily tested over time. With eCommerce, you're able to analyze which mediums convert to sales, which are the most cost effective tactics and optimize campaigns based on historical data.



WEBSITE USER ENGAGEMENT GOALS

can be measured by baseline KPIs, such as pages per visit, average time on site and bounce rate, but there's more to learn about how visitors interact on an eCommerce site.



Newsletter sign-up call-to-actions are an important part of eCommerce business because they aid in growing customer databases with visitors opting in; being able to track where and how these subscriptions are made can not only help identify new marketing strategies, but can also lead to potential sales throughout the email campaign. Same with goals and KPIs for your company blog; testing different content and/or the layout can teach you what leads to higher conversion rates.



More importantly for eCommerce websites, understanding cart abandonment (a lost sale that had started the checkout process) will help fine-tune your sales funnel, provide insight on page display and accessibility, or if surprises (like high shipping fees) affect completed sales.



SALES AND GEO-TARGETING GOALS

are largely measured by the eCommerce metrics that Google Analytics reports, but by clearly defining your goal, the likelihood of getting lost in the data is less likely to happen. With access to KPIs like conversion rates, revenue, transactions, average value order, products purchased, ROI, etc. several goals can be measured.



Beyond increasing the average transaction value and ROI, other goals could include boosting repeat sales from returning visitors or developing sale strategies to push products for inventory management. From KPIs like product affinity and relationship, we can learn more about the customer and shopping behavior and create a goal for increasing the number of items in the shopping cart. Geo-targeting KPIs are easily overlooked, but by adding location dimensions, results can provide detail to transaction distribution, leading to closely optimized marketing strategies by territory.



Applying these Google Analytic tracking techniques to your eCommerce website can provide valuable feedback that not only shows how the website is performing, but how to make it better. Being consistent with recording and reporting data allows for trends over time to surface, and presents a deeper understanding for all marketing endeavors. Layering in eCommerce tells a much more relevant story for creating success. All from a little extra JavaScript.