Using Content Marketing to Manage Your Reputation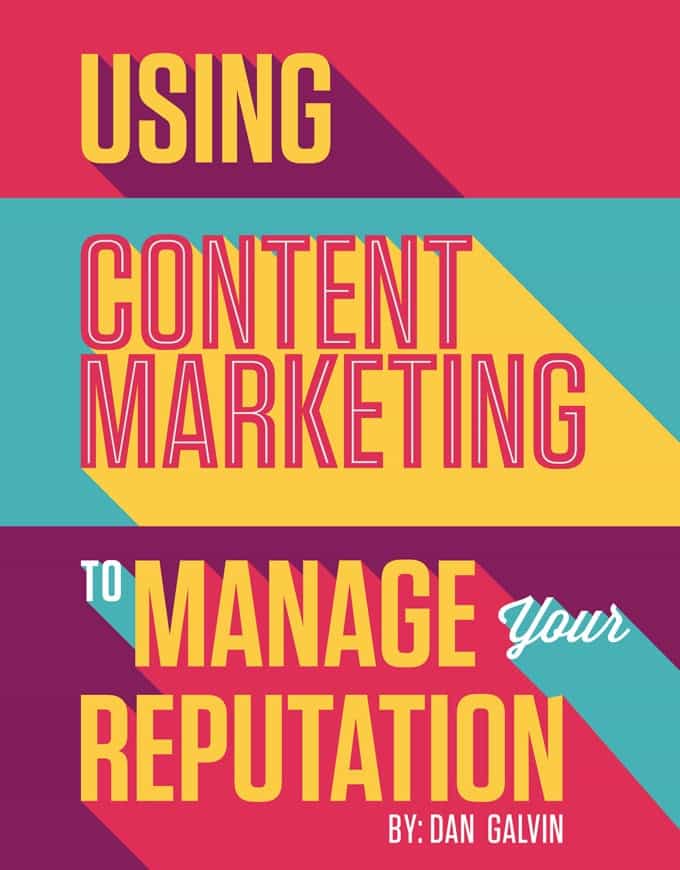 Some time ago Warren Buffett said, "It takes 20 years to build a reputation and five minutes to ruin it." Well, that was then and this is now. Now, thanks to the digitally social world we live in, it takes about five seconds. Communications are distributed so widely and so quickly that reputation management has become key to any organization's success. In fact, Deloitte's Global Survey on Reputational Risk revealed that companies around the world are coming to recognize the importance of reputational risk and taking steps to address it. (Source: Deloitte 2014 Global Survey on Reputation Risks.)
The Deloitte survey revealed that 87% of company executives believe reputational risk is the most important issue facing businesses right now. However, only 47% of those questioned felt prepared to deal with risks posed by third parties, namely consumers and ex-employees.
Consumers complain across multiple channels: on blogs, forums, social sites – Facebook or LinkedIn, on Twitter, and in YouTube videos. They're reviewing you on Citysearch, Yelp, Zagat.com and on the local business listings at Google, Bing and Yahoo. They are reviewing your products on Amazon and other major ecommerce sites. If you have an internet connection, you can find a place to voice your opinion about a brand.

In addition to negative mentions, simply the lack of information about your business provided to consumers is problematic. There are more than 100 million local searches performed by potential customers every day. If the information about your business is not accurate or accessible, 85% of those customers will not return to do business with you.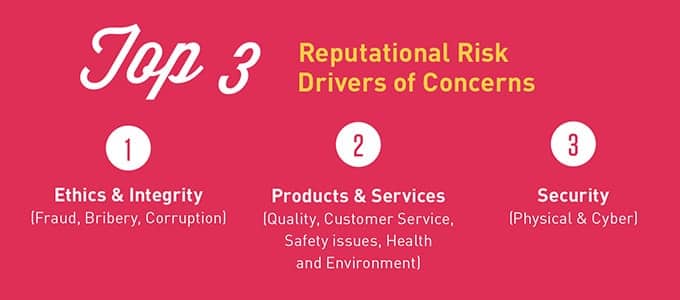 So, management involves two primary practices:
Monitoring the reputation of a person, brand, product or business, while addressing negative mentions through a number of means.
Making sure the information about your business is accessible and accurate.
Welcome to Content Marketing
Managing reputation proactively is important. Negative mentions online can have long shelf lives, and just waiting for them to go away may result in a very long wait indeed. A good strategy is to own and enhance your own reputation before there is a crisis. This is where content marketing comes in.
Continually communicating positive messages and content associated with you or your brand can help outweigh occasional negative comments. If you provide your customer with information that is valuable to them, those same customers will reward you with their loyalty and their business.
Online reputation management starts with having a content strategy and content marketing already in place. Don't wait until there's a fire blazing to put a strategy and tactics in place to deal with it. Instead, have those tools already in place. Make sure you've been proactive by creating plenty of optimized content across the digital ecosystem. It's also critically important that all online content and digital communications be optimized for search. Optimized text, images, audio, press releases, articles, white papers and videos results in more positive content about your brand in search engine results pages. Online reputation management isn't about obliterating any negative mentions or associations made with your organization, but rather by mitigating those negative results with strong, positive, visible and consistent content. By focusing on creating content that addresses the needs and concerns of your customer base, you create the kind of content that ranks highly on page one of Google for your search term. As such, content marketing is the foundation upon which an effective online reputation management strategy is based.
1. Monitor Your Brand
Monitoring your brand allows you to quickly respond to important customer questions about products, services, ingredients, and availability. It also lets you quickly respond to any negative comments or misleading information. Even positive comments that sit unacknowledged can make you look bad. Set up monitoring tools through sites such as Google Alerts, Tweetdeck and Pinpoint to keep track of any mention of your company name, competitors or key employees. Be aware of what is said about your company online.
2. Manage Your Content
Does your company have a handle on all of the content you have out there, including what it says and where it lives? For content to stay timely, accurate, relevant and, most importantly, useful, it's essential that you have content management guidelines in place. Make sure you are reviewing your content and updating the information or removing the inaccurate content entirely.
3. Don't be a Social Hater
Learn to love social. Customers are stating their intentions on social media every day, and those intentions can be turned into real-time leads. If someone posts a negative review of your products or services, makes a complaint about you through social media, or publishes a less than flattering news story, you must acknowledge it… NOT ignore it.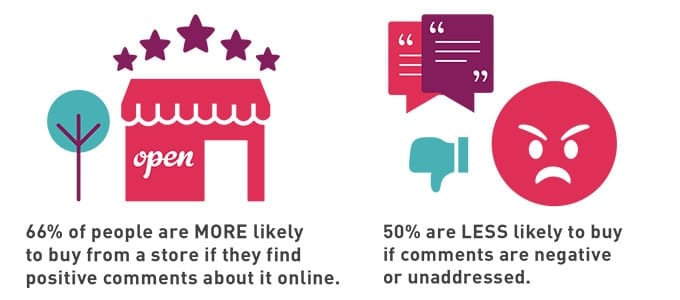 Keep your reputation in control and in a positive light:
A. Find customers with urgent problems you can solve. Offer advice and resolve their issues quickly.
B. Make sure you are answering all questions your customers are posting about your products or services.
C. Directly and honestly address any negative information or feedback. Respond with an apology or maybe even a quick offer to them as a thank you for their business. You can many times turn these negative situations into a positive response for your business.
D. Promote positive social posts – certain monitoring platforms allow you to track positive reviews and promote them back out to your own social platforms.
4. Assign Ownership to your Content
To be a successful content marketer, someone must "own" the content you create. Make someone responsible for accurate and timely replies to customer service questions of complaints on your Facebook page, (the same day, even the same hour if possible). Designate a person to respond to questions, chat with bloggers and stay on top of any social media mentions after you distribute a press release. Stay in control of your reputation and the performance of your content by owning your creations.
5. Create Positive Content
Negative information is often hard to avoid. Literally anyone has the ability to share their views, opinions, issues and experiences with a company online. Creating positive content can help offset any negative news. If you do have negative commentary about your company, and many businesses do, give people something positive to learn about you too. Stay on top of your content assets and implement reputation management tactics as an essential element to your content marketing success. Remember, don't post and forget it. Content lives on and can always be found online unless you take control of it.
6. Get named. A lot.
Expand your website footprint by creating landing pages and microsites. Multiple points of entry to your properties with differing positive messages help seed search returns with content you want to share.
Create strategies to get mentioned in the media. Having your name associated with widely distributed media stories also helps drive your reputation and visibility.
Blog.
Both as a guest on blogs that are relevant to your area of expertise and individually or as an organization creating a voice for your brand and driving more positive content into the online community.
Write a book.
Having a page on an authoritative domain as an author can help to raise your profile in positive ways. E-books provide an inexpensive path to book development and distribution.
7. Search Marketing for Reputation Management
Your online reputation is really about what people find when they search for you. That's why search marketing is so important to managing your reputation. Everyone thinks about search marketing when it comes to finding their website ranked as high as possible in a Google search, but do you apply the same strategy to other forms of content like social, news and blogging? Try some of these strategies when building your reputation:
Build links
Add links inside of your blogs and social postings when it makes sense. Use author bio links, sign-offs, and links to information providing a deeper dive into your content.
Cross-linking
When blogging, include links to social profiles. Create links from one content posting to another. Link to additional information on your website, or link to landing pages, special offers and communication tools.
Encourage others to link to you
When providing interviews, working with speaking engagements and other question and answer opportunities, be sure to share linking information. Links from others back to you are very powerful. Especially if they are from well distributed online resources, registration pages and news resources.
Content is king, but there is also a cost to being lost.
Managing your listings affects your reputation and makes your content more accurate. Here are some wrong turns that might end up getting your business lost online, and what you can do about it. It's great if your business can be found, but if the information is incorrect with the wrong address, phone number or website you may still be lost. More than 73% of people lose trust in a brand when their listings are incorrect. Monitor your listings, and correct them when they're wrong.
No Listings at all
Make sure your listings are integrated with the big four data aggregators including: Factual, Acxiom, Infogroup and Neustar. If you list with all four you're ensured exposure to more than 300 of the leading online search sites. Without
all four, there are no guarantees.
Mobile Unfriendly 🙁
The importance of mobile devices for local search and marketing can't be stressed enough. 73% of mobile searches trigger additional actions and conversions. Businesses need to have accurate and updated local listings, because this plays an integral role in local SEO. A business being listed on more than 100 web directories creates valuable links back to your business's website.
Customers Don't See You
Are you posting where your customers are? Know your customers and the platforms they prefer. Facebook, Twitter, Instagram, Snapchat, Pinterest and LinkedIn each appeal to certain demographic segments. Know where your customers are and be there too.
Local or National?
National businesses have to accommodate a diverse group of people and often lack personalization. A local business has the chance to keep their customers delighted by interacting in personalized ways. A local business has a strict budget and works hard to receive referrals. Reputation management is very important on a local level.
Analytics
Reputations can be won or lost on the local level. Most reputation monitoring tools are built for the big picture. They don't provide insight into what people are saying about an individual location. Monitor the reputations of individual locations and compare conversations across different regions. Compare competitor information as well. When a local post is negative, respond quickly to turn it into a positive.

Feeling overwhelmed? Don't worry.
Keeping an eye on your reputation and listings information is not as difficult or time-consuming as one might think. There are tools available that will help you monitor your reputation effectively, and when you do have to deal with a negative situation they make it easy to address.
Many reputation management platforms provide an online dashboard you can access any time, and email alerts letting you know what's being said. They also provide tools to assist you with responding positively across multiple social media channels automatically. There are many platforms available, but some of the best known include Pinpoint, Yext and Moz Local. Do some comparison shopping. Not all platforms distribute to all four of the major data aggregators, and some platforms lack functionality when it comes to social, analytics and mobile solutions.
You seem to be getting quite a reputation.
Your online reputation is something you build and maintain over time. The important thing is to put some real thought and activity into building a store of positive online content and managing it well. When negative comments appear, and they will, you remain in control of your reputation. Be sure you have the tools in place to monitor and respond quickly, and make sure your location information is always up to date. Do these things and watch your positive reputation
grow, along with your business.