Video is High Priority in Search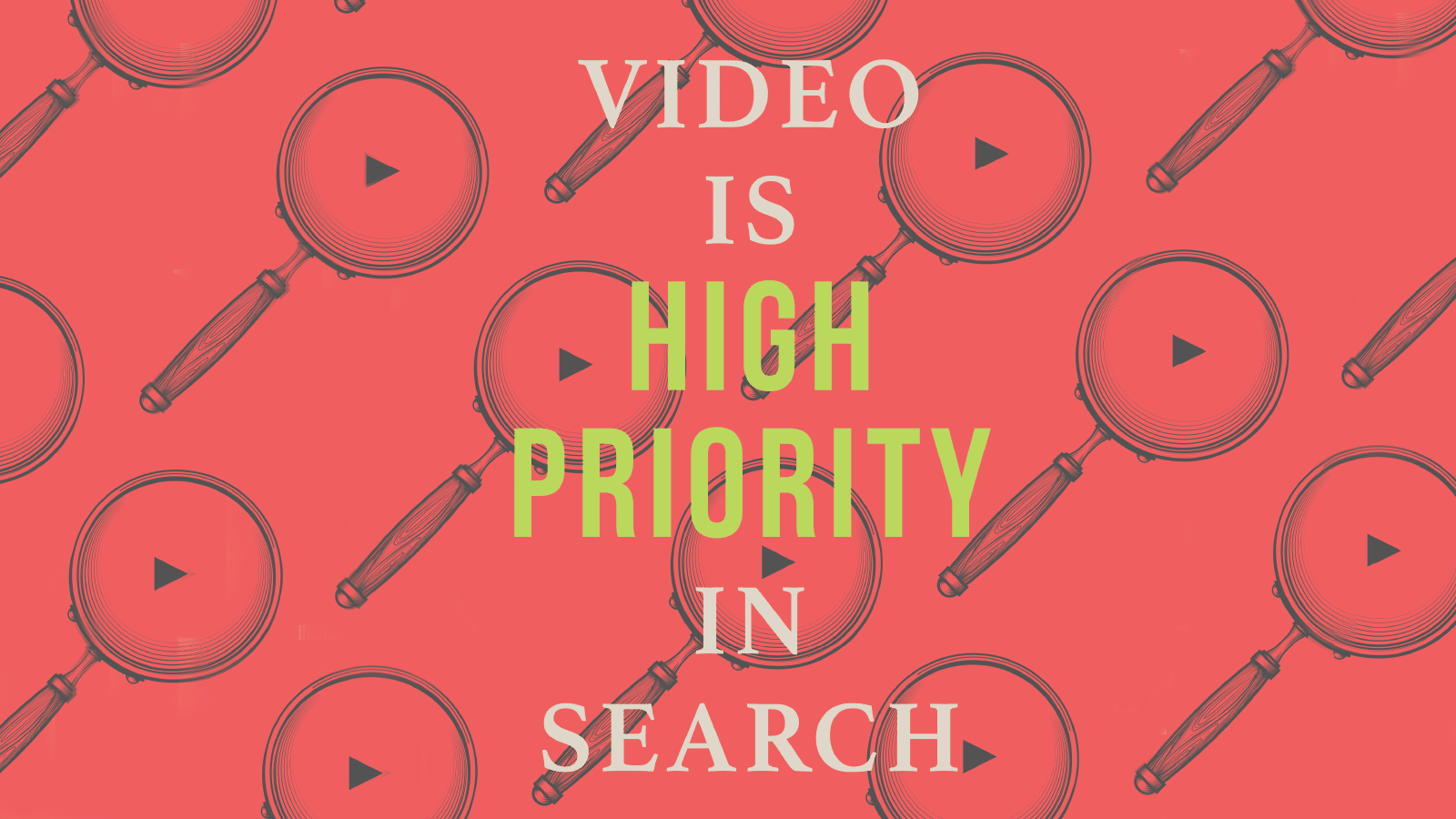 Increase in User Demand for Video Content is Driving New Opportunities for Brands to Use Video Content & Gain Digital Visibility
More Users Are Engaging with Video
Consumers are not only choosing video content more and more, they are also seeking out video content, specifically. In order to serve that demand, video content is showing up higher and more often in simple Google searches, video advertising formats are increasing in engagement and voice devices are adding screens to show video.
To compete for SEO, brands need to research video-specific keyword trends in their industry and pivot to support video content initiatives, or risk losing traffic to competitors. Using keyword tools such as Google Trends and Moz Keyword Explorer, brands can discover which keywords have a high demand, seasonal trends, and which show video search results. They can then use these keywords to plan their video content and title their videos accordingly to receive higher placement for simple Google searches.
Video Expands in Organic Search Results
Google changes and adjusts their ranking algorithms (based on over 200 factors) every day to improve user experience, serve more relevant information for queries and fix issues such as policy violations, inaccurate or harmful results. Recently, video results, such as carousels (horizontal, scrollable list in search results,) are showing due to their keywords – meaning the user can scroll and find more video options, which is creating additional opportunities for brands to be visible high on search result pages. With today's search trends, search engine results believe a list of 20 videos is more useful than a list of three.
Video Expands in Hardware
Virtual assistant home devices, such as Amazon Alexa or Google Home, were previously only voice-enabled. Recently, however, the brands have begun including screens on the devices. Previously, these devices were strictly returning information by audio. Users now have the opportunity engage with a brand by its product solutions or Boomerangs, GIFs and product videos, outside of a desktop or mobile device.
These combination screen/voice enabled devices are especially useful for "how-to" content, such as cooking recipes, "best" content and question-and-answers. This is partly due to their usual placement in the home: kitchens and common areas.
Video Expands in Advertising
Video content is important because it can be used in highly engaging digital advertising formats. Due to high consumer engagement for video, digital advertising behemoths, such as Google, YouTube, Facebook and Amazon provide extensive video advertising format options in search results. A brand with video content can leverage and repurpose the video into ads across nearly all digital platforms to reach a wide audience.
Video Content Tips
Research video specific keywords and target content

Publish on landing pages on the website

Use in paid advertising campaigns

Create strategy for using on new combination voice and home device
---
Navigating The SERP-scape
The days of optimizing for visibility in the ten blue links are over (SEO-slang for first page of results.) As the anatomy of Google's landscape evolves toward a more dynamic SERP interface, users can expect higher accuracy and relevancy in the results they are served. Enter, SERP features.
What are they? SERP features are essentially any listing on a Google results page outside of the familiar, traditional organic results. Google currently boasts a suite of 24 local, organic and paid SERP features – well…today, at least. We can only assume this number will continue to rise. Here is a list of the most common SERP features:
AdWords

News Box

Knowledge Card

Site Links

Featured Snippet

Knowledge Panel

Related Questions

Tweet

Local Pack

Image Pack

Video

Reviews
My personal favorite: video. Why? Trends in online behavior reveal by 2022, video traffic will account for 82% of all global web traffic. It's no coincidence that Google has increased the number of video carousels displayed in results pages by over 32% in the last year. And, if that isn't enough to get you excited – last year, Wordstream found the right keyword attached to a YouTube video was 53% more likely to show up on the first page of results than a photo or text body with the same keyword.
Looking for ways to optimize your brand's videos? Check out our tips:
Focus on two video-types: educational and emotional. Videos are often triggered by "how to" "review" "tutorial" and "funny" or "cute" queries.

Leverage auto-complete search behavior. Start typing your query, then take advantage of what Google suggests.

Publish high-retention videos. Google's algorithm rewards videos that keep users engaged – viewing dwell time as a strong ranking factor. The most popular videos on YouTube are under 3 minutes long.

Avoid keyword stuffing. Place important keywords at the beginning of your title for an SEO boost and stick to a 2% keyword density across your descriptive copy.

Use an engaging thumbnail. Videos that feature people in thumbnails have a 30% higher CTR.