What the Algorithm Says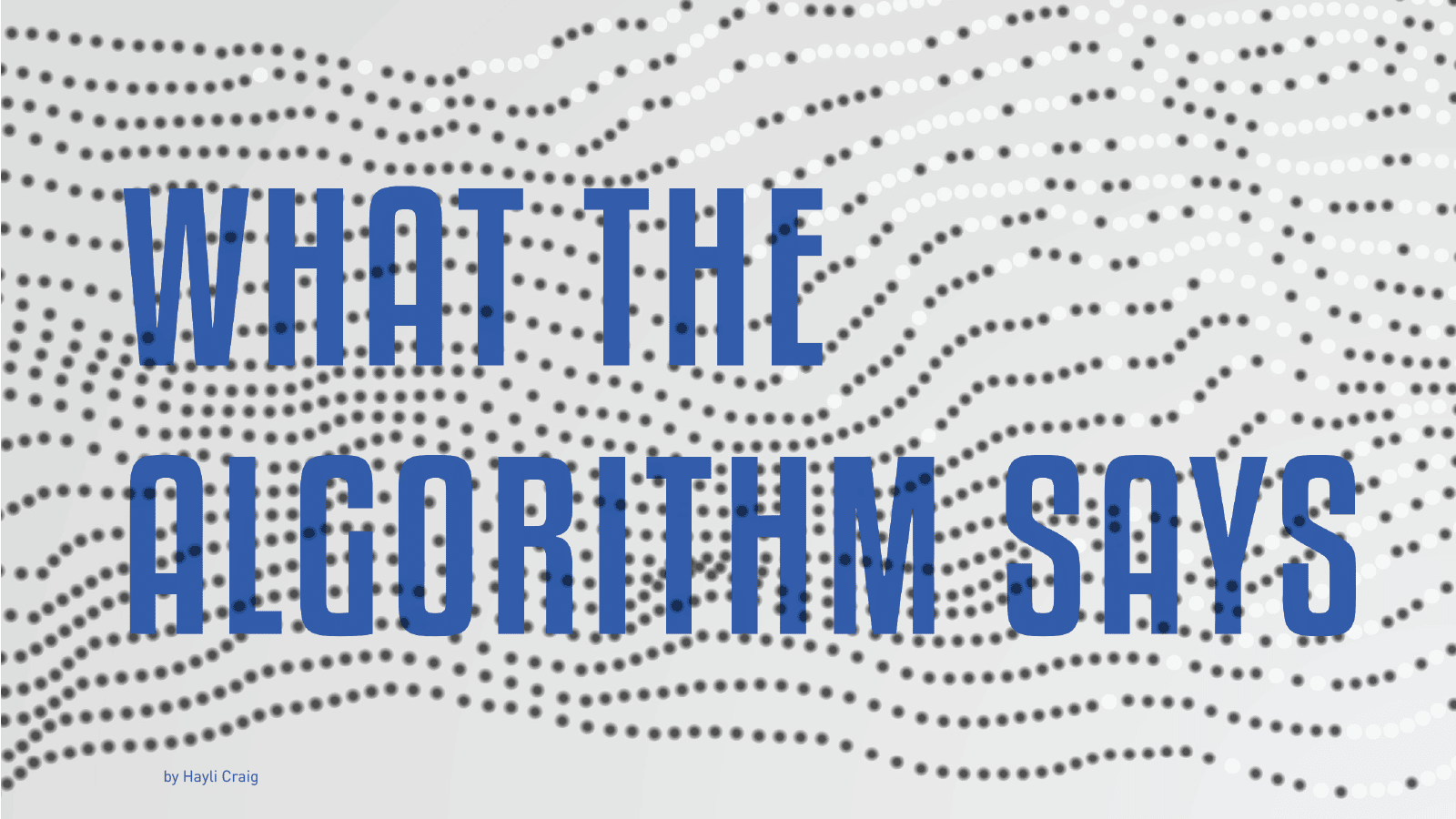 Mark Zuckerberg seems to change the Facebook (and now Instagram) algorithm as often as he changes his underwear. But one constant remains regardless of the hierarchy of content type: video is king.
A brief history of Facebook, as told by me:
2004: started by Zuckerberg in his college dorm, originally intended for Harvard University, alone. Then, it was extended to other Boston universities. For more information on its rocky start, please watch "The Social Network."
2006: Facebook was extended beyond universities to anyone with a valid email address.
2007: Facebook allows for video files to be uploaded.
2008: Facebook iPhone app.
2009 – 2015: Known as the "Poke War" years.
2012: Facebook filed an IPO and acquired Instagram.
2016: Facebook ranked live video highest in user's newsfeed, according to Wallaroo Media.
2016: Until this point, Facebook's algorithm was left up to theories and educated guesses. Facebook "opened the curtain to its 'core values' that helps the medium determine what shows on a user's feed." Facebook said it first prioritized friends and family, then posts than inform and entertain, then authentic communication.
2016: The social medium changed the algorithm to "predict" what a user may find informative.
2018: Facebook prioritized "broadly trusted news sources" on the feed, with higher priority falling on local news.
2019: The Facebook and Instagram algorithm "rewards" video content over 3 minutes, as well as videos with repeat views. Based on surveys, Facebook says it will also rank friends and family users interact with the most, over brand or business pages.
Despite all the changes, video has remained one the of the most prioritized types of content on the medium.
Leap Group isn't shy about our belief that organic posts on social mediums no longer produce fruit. In addition to the move from highlighting brands and products to prioritizing friends and family, businesses have to work even harder (or budget more dollars) on social mediums in order to gain the engagement needed. But there may be a loophole: In a 2018 Hootsuite article written by Shannon Tien, inbound marketing specialist at Hootsuite, she says "As far as we can tell, videos are still favored under the new algorithm." Video can be a nostalgic memory of inbound marketing.
Tien goes on to explain that while video itself helps prioritize the post, live video typically receives 6x more interactions than videos posted to the feed. In this issue, (amp) Community and Media Manager Chelsea Tuttle shares more about going live on social media in her article "Before, After and During: Tips for Going Live on Social Media."
While posting videos instead of pictures won't necessarily solve the engagement issue, it will certainly help engagement and views.
YouTube
If your brand is posting many videos, or a series of videos, definitely host them on YouTube. Not only is more video consumed on YouTube than any other medium, according to Brandwatch, but YouTube is also connected to Google and social mediums. By sharing a YouTube URL with a video that is properly optimized, your brand could rank higher on a simple Google search.
Instagram
Shortstack media did a study showing brands gained more followers on Instagram by posting video than any other form of content – boomerangs, included. But because Instagram's algorithm mirrors Facebook's from 2004 – 2016, 70% of content shared on the platform is not seen.
Instead, Daily Dot reports brands will see more success by sharing their videos, parts of their videos or at least teasing videos, on their Instagram Stories. Stories are regulated by time posted, instead of prioritized algorithmically.
Snapchat
With the most niched audience of any social medium, Snapchat has a unique play on video. Relating to mostly a younger demographic, Snapchat allows brands an opportunity to personally engage with their audience.
After content is published, the post immediately disappears. GE told Fast Company this encouraged repeat usage. There's something about that exclusivity of content that brings users in to need to see what their missing – call it modern-day social FOMO.
Twitter
Twitter is still sorted by time. But that's not to say video content meshes with photo or text posts. Twitter reports video tweets are six times more likely to be retweeted.
---
In human brains, Leighton Interactive reports video is processed 60,000 times faster than text. In a world consistently moving toward efficiency, it's no wonder video is favored.
Video isn't the cheapest to produce – see the article "One Size Does Not Fit All" for tips on how to make the most of a shoot – but the payoff is worth it. If your target audience is seeing your brand at the right place, at the right time, on the right channel, the message and how it is delivered could lead to conversions.