Where everyone knows your handle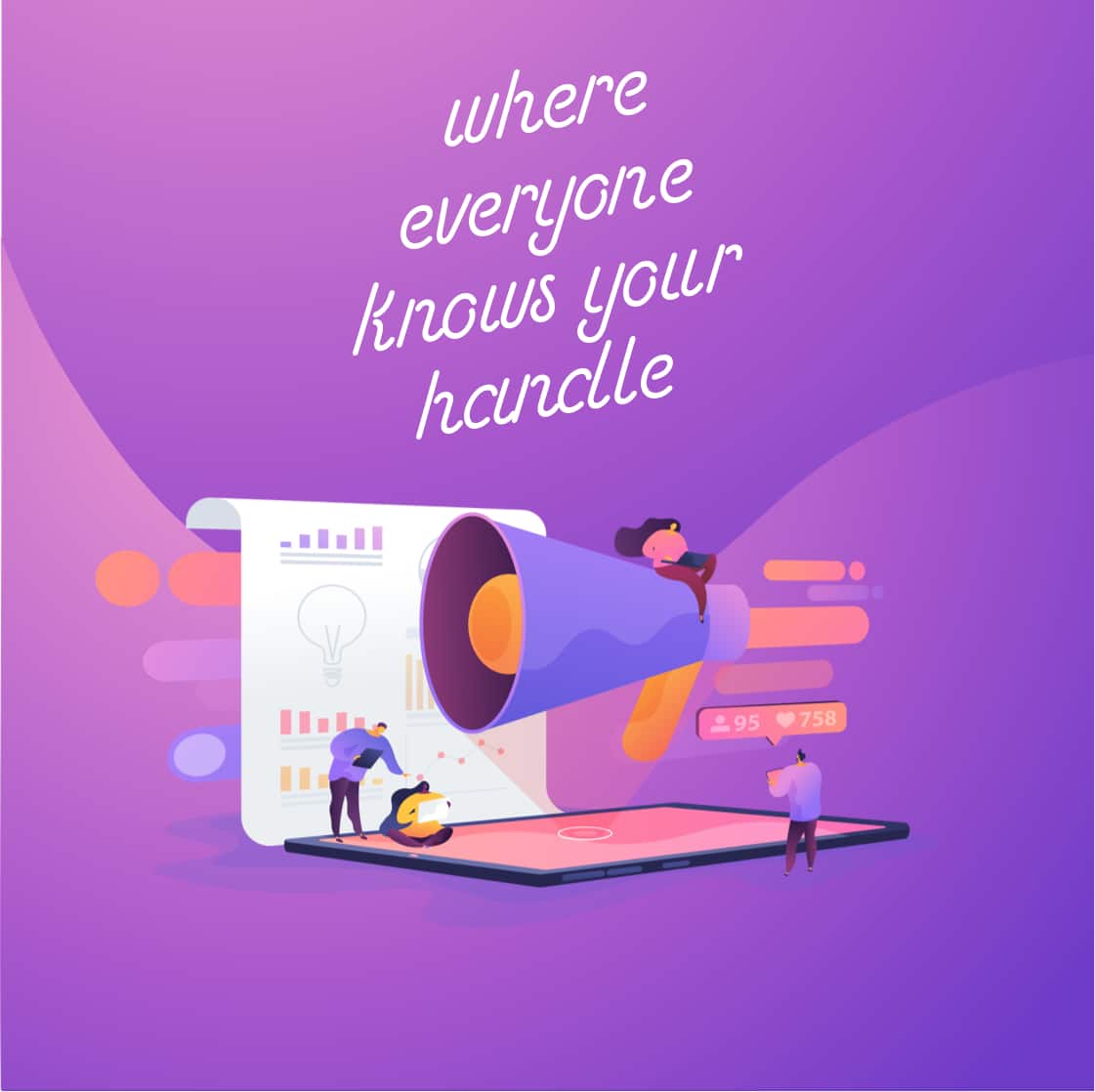 From Social Network
to Social Community.
The terms "social communities" and "social networks" have been around long before the stone ages of Social Media when you needed an .edu address to join Facebook. While they are used interchangeably, the differences between the two matter.
Social Networks are built on pre-established personal relationships—friends, family, acquaintances—and their main goal is to share users' lives with social contacts, and make their network visible to others. (Did you know Sarah from high school is now a MomFluencer?)
On the other end of the spectrum are Social Communities, which consist of people from every walk of life who seem to have no tangible relationship. What holds these users together is a common interest such as a hobby, profession, sports team, gaming platform, location, or cause. They offer members a sense of
belonging and shared purpose, and
meaningful online bonds.
Here are a few noteworthy online
community platforms brands can
use to engage consumers.

is a live-streaming platform with 140 million active monthly users, many of whom stream themselves playing popular video games while followers watch and interact with them. It's since expanded into cooking, music, sports and more through interactive live shows for its young (16-34YO) audience.
PRO MOVE: In late 2020, fast-food giant Wendy's teamed up with Uber Eats to offer meals named after top five Twitch streamers, available exclusively on the delivery app. Customers who ordered from the special menu also had the chance to win prizes. The "Never Stop Gaming" campaign drove a 9% increase in orders and a 15% increase in new eaters to Wendy's; the selected influencers also broke their own viewing records, generating even more goodwill among this gaming community.

is expected to reach 1.5 billion monthly active users in 2022, making this video-focused social network one of the leading platforms among users
under 30 years old.
PRO MOVE: The Washington Post takes itself — but not the facts — less seriously on TikTok, winning over more than a million followers with light-hearted takes on current events, more proof that emotion (in particular, humor) is a sure-fire shortcut to connection.

began as a multiplayer game, but when it failed to gain traction, its creator turned the chat feature into its only product. Popular among gamers, Discord exploded in popularity during the pandemic, when young users socialized via text, chat
and audio calls in groups called "servers." The service now has over 100 million active monthly users, but zero ads — it makes money through a subscription service that allows users to access certain features or servers for anywhere from $5 – $100 a month.
PRO MOVE: Again, Wendy's excels in this type of authentic engagement: in just 48 hours, it created Discord's largest branded server and doubled the platform's benchmark for the amount of server interaction through community competitions like a Tetris Tournament and even a user-generated art contest inspired by the
Big Bacon Cheddar Cheeseburger.

is a photo-sharing app and
social platform that encourages the app's 7.5 million monthly active users to be their authentic selves. Once a day, the app sends a spontaneous notification – to all users
simultaneously – with a two-minute window to "capture a BeReal" (photo of what they are doing in that very moment). Consumers bond over shared mundane activities captured in
these candid posts – like eating takeout alone on the couch.
PRO MOVE: Touted as "Gen-Z's favorite app of the moment" BeReal has buzz, but only time will tell if has staying power…and room for brands. The app isn't created to promote polished, curated, scheduled content – but Chipotle has found success in using the app to distribute promotion codes. When prompted by the notification, Chipotle posts a photo of takeout
bag held by an employee with a handwritten promo code on side. On average, 100 codes
are redeemed within one minute of posting.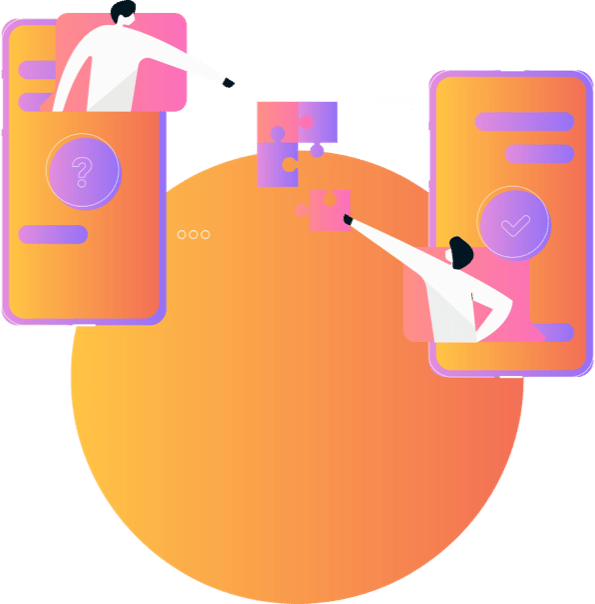 The music streaming service's response to the rising popularity of Clubhouse, was originally launched in June 2021 as Spotify Greenroom. In March 2022, it announced it would be rebranding at Spotify Live and be accessible directly through the Spotify app — and since it boasts 422 million (and counting) active monthly users, any brand will want to give Spotify Live a closer look.
PRO MOVE: Still in its early days, Spotify Live has yet to be conquered by any particular brands or influencers, making it an open playing field for anyone. Take the opportunity to host a live chat with a leading voice that would be of interest to your consumers (you can record the conversation so it can live on as a podcast) and invite listeners to join the discussion. They'll not only appreciate the chance to engage, but you can also gain valuable insights about what they love about
your product or industry, and what else they'd like to see (and hear!) from you.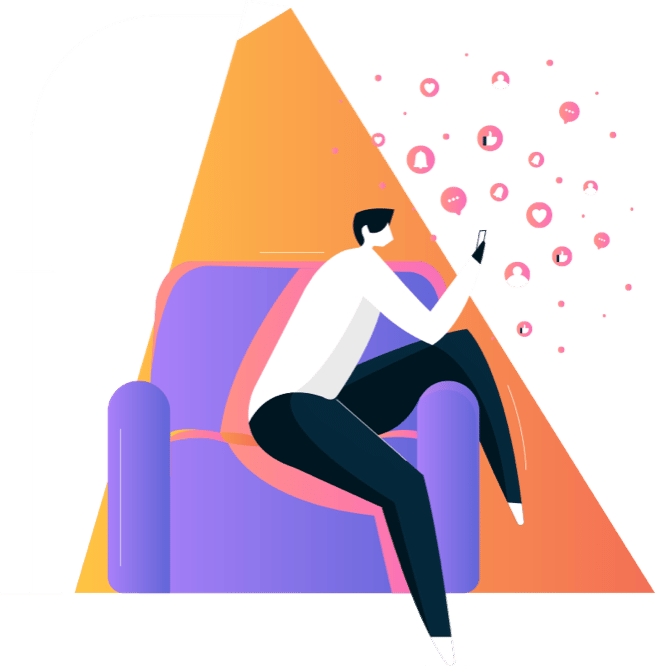 Allows users to create live broadcasts that viewers can respond to with comments or emojis; users can also stream themselves playing video games, much like Twitch. Caffeine features a monetization program that pays broadcasters who generate high numbers of views or subscriptions.
PRO MOVE: In 2019, X Games Aspen
partnered with the platform, allowing Caffeine users to become hosts of the extreme sports competition by creating their own live streams of the events, offering commentary and interacting with their audiences. With this level of active participation, it's easy to see how fans wouldn't want to return to passively watching network-televised sporting events.

Instagram Reels are full-screen vertical videos that can be up to 90 seconds long, similar to TikTok. Instagram's algorithm gives preference to Reels and rolled out full-screen paid advertising options to monetize Reels in 2021.
PRO MOVE: Apple utilized the full-screen Reels offering to give their users pro tips on iPhone 13 video features, such as a slow-motion setting, they may not have been aware of. Creating beautiful videos and then showing your viewers how they can make them? A brilliant move, perfectly tailored to connect with a video-loving audience.